Services & Amenities
Tri Hita Karana Experience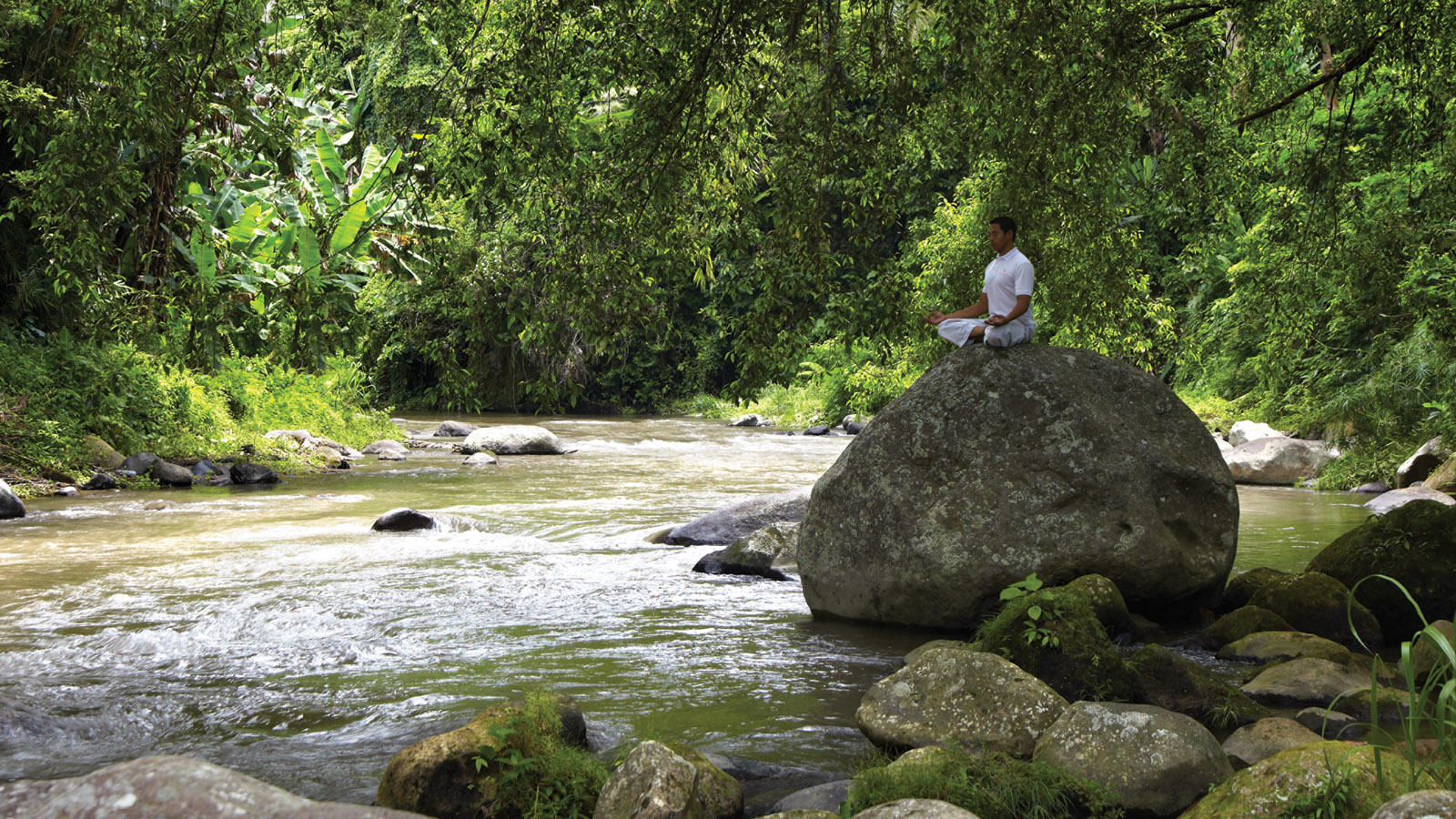 Treat yourself to an extraordinary one-day program based on the Balinese Hindu philosophy of life, Tri Hita Karana, meaning the "three sources of life" in ancient Balinese Sanskrit. WithTri meaning three, Hita meaning prosper, and Karana meaning cause, you can experience all of these elements through meditation, a temple tour, a Balinese cooking class and a tiger grass cooler treatment at the Spa.

The Tri Hita Karana Experience
Your day begins with an early meditation session on the deck of the rooftop lily pond. High above the trees, you are encouraged to let your mind slip into a deep state of conscious relaxation. This is followed by an à la carte breakfast at Riverside Café Bale, after which you will be taken on a tour of the Resort's temple, or pura, a site where the Balinese pay reverence to the spiritual powers that play such a large role in their lives.


Next, explore the flavours and culinary secrets of Balinese cuisine through participation in a Balinese cooking class. After being introduced to the exotic herbs and spices that are used in Balinese cooking, you will learn how to prepare the basic bumbu spice mix before cooking a Balinese feast, which you will later savour in beautiful surroundings.


The final treat of the day is the tiger grass cooler therapy. At the resort's riverside spa, you'll be pampered with a stress-relieving Indian head, neck and shoulder massage, followed by an Abhyanga massage intended to improve mental clarity, stamina and sleep while also promoting longevity. Next, your skin will experience the benefits of Bali's garden pharmacy as a mask of hand-milled neem leaves blended with a tonic of vitamins and herbs is applied to your face. The treatment ends with a marma-point Indian massage to release any remaining tension.
Price does not include 21% tax and service charge.