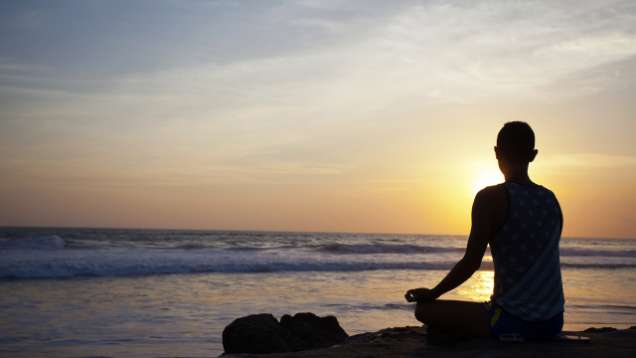 We have never been in more exciting times in the world of wellness. In this spirit, we are pleased to bring to you a selection of the finest practitioners - masters in their field, addressing mind, body and soul in an array of healing practices. Each month our Spa will introduce guests to select Master's in Residence. Please see below for our exciting schedule.
Nichole Dreyer

Nichole skilfully marries 21st century science with the ancient techniques of acupuncture in a holistic approach to wellness. She approaches wellness from the Qi perspective – based on the ancient wisdom of Chinese Medicine, including acupuncture and other modalities that restore and manage your Qi or life energy.

Nichole's unique style of treatment and coaching is tailored to the individual's needs; utilizing a combination of scientifically proven modalities, techniques and information she has accumulated, integrated and honed over the last ten years. Nichole has earned an international reputation for successfully treating hundreds of patients, some of whom suffered from rare and difficult diagnoses.

Oriental Medicine

Oriental Medicine encompasses a variety of different modalities including Acupuncture, Chinese Herbal Medicine, Moxibustion, Nutrition, Cupping, Tuina and Electro stimulation. This treatment helps us to treat the following:

Wrinkles, puffiness and skin tone
Digestive disorder and nutrition advice
Anxiety, stress, insomnia and depression
Sciatica, back pain, musculoskeletal & neurological disorders
Immune system such as common cold and allergies
Gynaecological disorder and premenstrual syndrome

1 Session – 60 minutes, price starts at IDR 1,500,000

3 Sessions – 3 hours and 30 minutes, price starts at IDR 4,500,000

Booking Sessions: In Residence, January 6 to 11, 2015
Ranjana and Eddie Appoo

This vibrant husband and wife team apply innovative approaches that bring about balance, serenity and effective dynamic shifts. They gauge the level of stress (disharmony) that is stored in the body-mind and then help their clients release this safely, gently and effectively. Their aim is to embrace and understand the client with Healing Touch, Meditative Inquiry and Unconditional Listening.

They are the Directors of EHC Training, authors of "Detachment-The Secret to Infinite Peace" and creators of LiberatingTouch® which is a body-mind Energy Psychology healing system focused on Self-Realisation. It is rare to find a couple that work as Holistic Health Professionals and Emotional Health Consultants with such devoted synergy.

By applying LiberatingTouch® and Jin Shin Jyutsu they facilitate,

Transformation and Healing
Self Exploration and Understanding
Awareness and Communication
Clarity and Congruent Action

Jin Shin Jyutsu

Jin Shin Jyutsu (JSJ) is a gentle art that promotes optimal health and well-being. JSJ induces relaxation, and greatly reduces the effects of stress. 'Jin Shin Jyutsu' translated from the Japanese can mean, 'the healing art of divine creation through compassionate human intent'. JSJ employs twenty-six safety energy locks along energy pathways that nourish the life-force in our bodies. When one or more of the paths become blocked, the resulting stagnation can disrupt and eventually disharmonise the path of vital energy flow. Holding these energy locks in combination brings about balance and harmony.

JSJ Session – 60 minutes, price starts at IDR 2,100,000

LiberatingTouch®

LiberatingTouch® (LT) is a dynamic heart centred process that incorporates EFT (Emotional Freedom Techniques), Jin Shin Jyutsu, explorations in subtle energy, investigations into the way the mind stores suffering and the Transformative Power of Love and Truth. LT is a way of un-creating suffering, confusion, judgement, pain, fear, and the many wounds of the mind, so that you can experience and share Truth, Love, Joy, Beauty, Compassion and Peace.

LT Session – 120 minutes, price starts at IDR 3,500,000

LT 1 Day Intensive

1 person – 5 hours, price starts at IDR8,500,000

Couple – 6 hours, price starts at IDR 10,300,000

Introductory Evening

We invite you to spend some informal time with Ranjana and Eddie and find out more about their wonderful work – about how our mind and body stores memory, the tools they use and teach to bring peace, joy and freedom and how a session could benefit you.

Complimentary Class – Monday, August 11, 2014 at 5:00 pm

Location: The Spa Lounge (60 minutes)

Booking Sessions: In Residence, August 11 to 15, 2014
Mary Muryn

With over 25 years experience in the holistic healing arena, Mary Muryn is recognized as a global expert in alternative healing and practices. She is an internationally published author of Spa Magic and Water Magic.

Growing up in a Ukrainian family where her parents were steeped in metaphysical practices of shamans and healers, Muryn's early professional life in the corporate world was soon replaced by a profession in healing.

Mary believes that we all have the power to heal ourselves. She is a gifted healer and medium and has worked as a consultant to doctors and other professionals and has taught in Japan, Taiwan, Brazil, and Bali.

Mary resides here in Bali, where she runs her own company, Bali Radiance, the creation and manufacture of organic personal care products.

Metamorphosis

Metamorphic Technique is a unique approach to transformation and healing. It is a gentle way of releasing dysfunctional patterns by using a light touch along the spinal reflex points on feet, hands and head enabling us to emerge from the 'cocoon' into a different way of being.

Private Session – 60 minutes, price starts at IDR 1,900,000

Spiritual Guidance

Mary is a gifted psychic as well as a healer. Spending time with Mary is like an open field where the possibilities are endless depending on what your needs are and what energy she is able to tune in to.

Guests have various experiences from deep peace, clarity on personal issues, connection with people who have passed on and inspiration for the present.

Spiritual Guidance Session – 60 minutes, price starts at IDR 1,900,000

Polarity Therapy

Polarity Therapy is a system of healing which balances the electromagnetic field to produce relaxation, release emotional stress and relieve pain. The practitioner applies gentle contact on various points of the body to activate the energy flow to the blocked areas. This technique is especially effective in relieving back and neck pain, as well as balancing the emotions to promote a sense of harmony and well-being in the body.

Polarity Therapy – 60 minutes, price starts at IDR 1,900,000

Daily Classes

Mary will host daily group sessions in the spa which will allow you to discover more about her work and also surrender to a guided meditation session.

Complimentary Daily Class (please check with the Spa for class location)

Date: September 22 to 26, 2014 at 10:00 am

Booking Sessions: In Residence, September 22 to 26, 2014
DR. JOHN ROGERSEN

With several years of healthcare experience, Dr. John Rogersen offers valuable insight on why we get sick. He makes use of his self – developed EFI Scan, a safe and accurate visual method to show the body's health and thereafter provides beneficial health recommendations.

Another technique of Dr. John's is Hair Testing, to determine a range of sensitivities and deficiencies in a person.

EFI Scan (60 minutes)

Restoring optimum health
Body management & weight loss
Phobias, habits & addictive issues
Aches, pains, stresses & strains
Nutritional advice & digestive orders
Results & recommendations of CD to take home

1 scan, before consultation price starts IDR 1,650,000

2 scans, before & after consultation price starts IDR 2,750,000

Hair Strand Test & Consultation

Hair screening gives a unique view of how a body is interacting with the foods we consume, our vitamin and mineral levels together with toxicity rates from a range of polluting sources. It helps motivate people to adopt healthier habits by determining what is causing stress in the first instance.

Hair Strand Test & Consultation 60 minutes – price starts at IDR 1,650,000

Complimentary Workshops

Building a bridge between the old and the new Auras, Energy and Biofields, Chakras and Meridian Systems of the body. (45 minutes)

Date: Sunday, October 12, 2014 at 11:00 am

Find the cause of your stress with Energy Field Imaging and Hair Profiling. (45 minutes)

Date: Wednesday, October 15, 2014 at 11:00 am

Booking Sessions: In Residence, October 11 to 18, 2014
Carita Wong

Carita is an experienced Ka Huna bodyworker, facilitator and yoga teacher at High Spirits Retreat in Queensland, Australia. Beginning her career as a personal trainer at The American Club in Singapore, Carita has developed a deep understanding and appreciation of the body. Her massage session is a combination of dynamic flow and nurturing. She is also a certified Life Coach and Visionary Craniosacral practitioner.

Originally from Singapore, Carita now lives in Australia at High Spirits Retreat and enjoys combining her love for travelling with her passions of teaching, bodywork and yoga.

KaHuna Bodywork

What makes Ka Huna such a very special style is the combination of movement, dance, rhythm, breath, energy and massage. The therapist is in constant movement around the massage table, following specific patterns of foot placement and body posture. The arms sweep over the body in long, flowing movements to the pulse of music, creating a very fluid experience. The unstructured nature of the massage strokes switches the rational mind off and allows for deep body focused relaxation.

Kahuna bodywork (also known as The Temple-style bodywork or lomi lomi) originated on the islands of South Pacific. In ancient times in Hawaii, it was performed by kahuna lapa'au (master kahuna practitioners) in the heiau (temples) and was administered to people in transitional phases of their lives as a rite of passage and a tool for deep physical and spiritual healing.

Hawaiian Temple Bodywork – 90 minutes, price starts at IDR 1,900,000

Booking Sessions: In Residence, July 28 to August 2, 2014
For more details and to arrange an appointment in advance, please contact the Spa or dial Ext. 4.