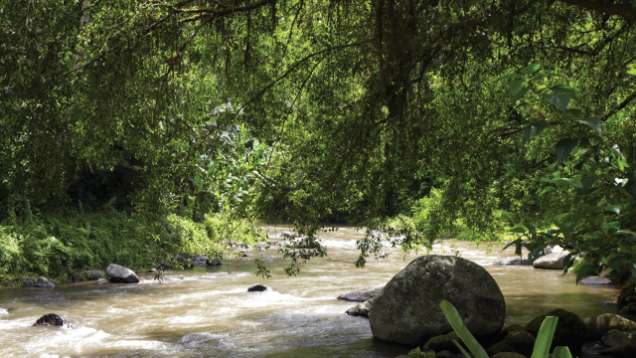 Many guests at Four Seasons Resort Bali at Sayan are interested in visiting a Balinese spiritual healer – whether inspired by their own spiritual seeking, or made curious by the book and movie Eat, Pray, Love.
These traditional healers are known locally as Balians and they play an important role in Bali's culture by treating various ailments. They act as instruments of the divine in delivering spiritual messages and they can serve as a catalyst to enhance your mental, emotional and physical well-being.

Four Seasons can arrange a visit to the home of a reputable Balian, provide a translator and advise on the appropriate offering. A Four Seasons staff member would be happy to accompany you as well.

Spiritual healers recommended by the Resort practice "healing" experiences by assessing one's current emotional, mental, physical and spiritual state. Depending on the healer's assessment and personal connection with you, an energy-healing session can have a spiritual focus and can impact many levels of well-being.

Balians are regarded on a status similar to priests, so it's important to treat your visit seriously, with respect, reverence and humility. Be aware that the session will be conducted in front of other clients and may involve a number of different rituals. Of course, Four Seasons cannot guarantee any results.

Pak Cokorde Rai is a Balian – a traditional Balinese healer – based in the village of Negari, near Ubud. With decades of experience, he offers clients an authentic healing approach during open, ritual-filled sessions* tailored to the requirements of each individual.
During each individual session, he assesses and assists with emotional and physical issues and may make recommendations for appropriate herbs and oils. He also helps decide on auspicious days for marriages, cremation, house-building and other milestones or events.
There is small donation required at the end of the session of IDR 300,000.
*In keeping with the traditional approach, sessions are conducted in front of other people and involve a number of different rituals.
For more details and to arrange an appointment in advance, please contact the Spa or the Concierge.