SPA
Asian Wellness and Healing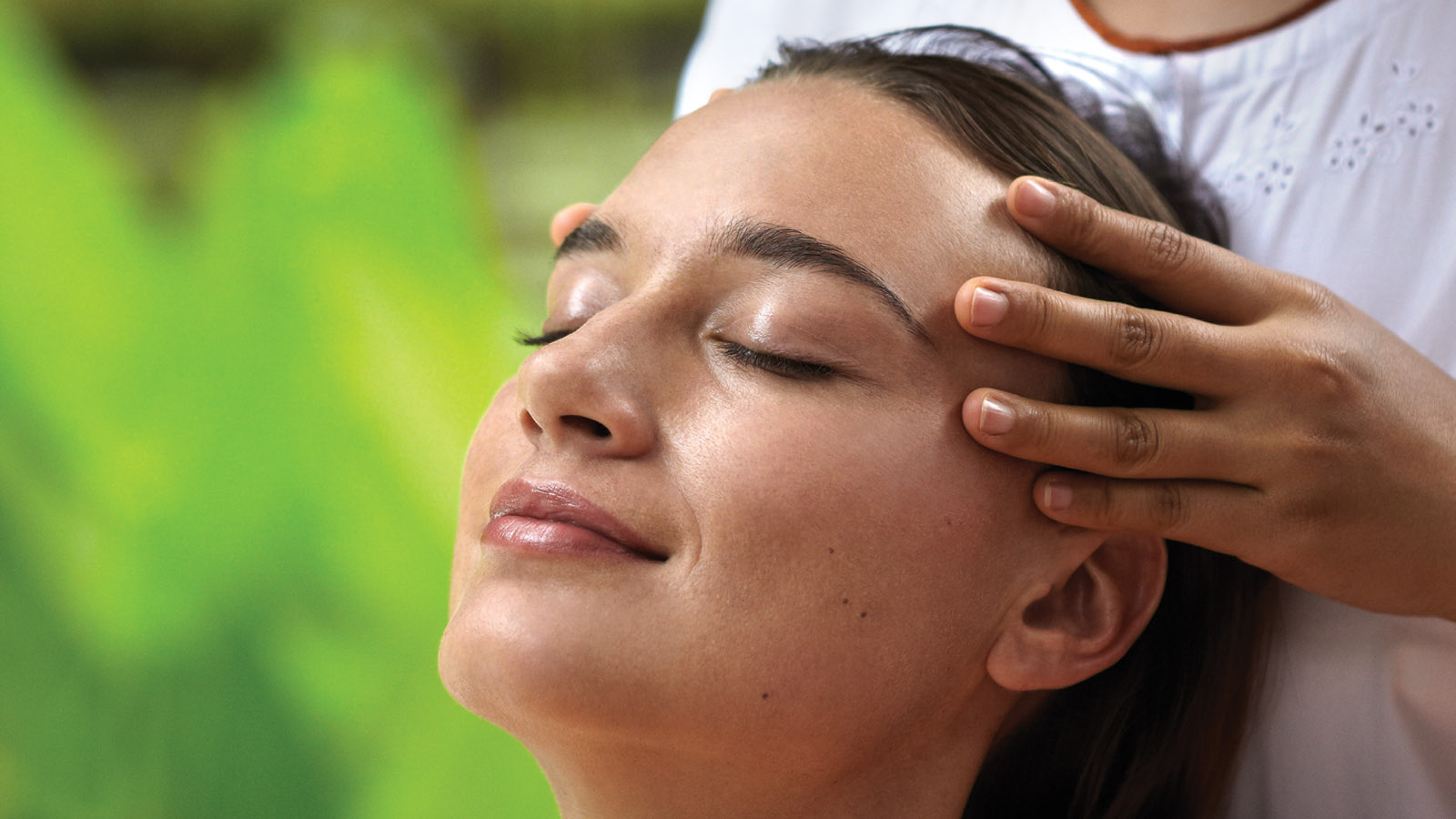 Reflecting the ancient healing and beautifying traditions of Asia, these rituals in the Spa at Four Seasons Resort Bali at Sayan offer a rewarding, relaxing and rejuvenating connection to the local culture.
Chakra Dhara
Bringing together the expertise of two therapists, this treatment rebalances the body's chakras. The session begins with dripping herbal oil on the four main chakras along the body's middle meridian, corresponding internally to the central nervous system. Your two therapists harmoniously massage the back, scalp, hands and feet to clear toxic blockages, after which the flow of warmed herbal oil heals gently yet effectively. A state of pure and simple clarity is achieved.

Suci Dhara
Suci translates as awakening the body, heart and soul. This revitalization starts internally with an herbal tea brewed according to your body type. While natural components soothe from the inside, the therapist begins to relax your body, starting at your head, massaging the scalp with a blend of star anise, patchouli, fenugreek and coconut oil to improve circulation, release tensions and deeply nourish the hair. Then a meditative body massage with warm herbal oil aids in detoxification and relaxation, enhanced by a final steam and a cup of tea.
Usada Sayan
This healing experience begins with a garden compress – a poultice filled with local herbs – to warm and stimulate the muscles for relaxation. Following is a warm herbal oil massage with nurturing kneading motions. This is preparation for the cleansing Udvartana scrub. With the body at peace, enjoy Shirodhara, in which warm oil is poured onto the third-eye chakra to massage the mind. Linger in a warm herbal flower bath with a cup of Balinese loloh, an organic elixir, to conclude this truly balancing, Indian-inspired experience.

Usada Unwind
This treatment experience starts with a marma-point head massage to release tension and clear away busy thoughts. A full-body Abhyanga-style massage follows, in which warm herbal oil is poured over the skin. These techniques are known to help relieve stress and improve mental clarity, stamina and sleep. The treatment concludes with an anti-ageing and hydrating facial that uses Bali's naturally anti-ageing neem oil to help reduce redness and soothe even the most sensitive skin.

Udvartana
An herbal scrub made from sandalwood and local spices gently exfoliates the skin, leaving it soft and velvety while fulfilling the Sanskrit meaning of Udvartana: "to elevate" the mind by energizing the body. A warm oil massage and an herbal flower bath add even more pleasure to this invigorating experience.

Tiger Grass Cooler
The botanical benefits of gotu kola – also known as tiger grass – include hydrating, toning and cooling the skin, and this organic ingredient is incorporated into every product used in our treatment. A thorough scrub using a gotu kola and walnut body polish is followed by a warm oil massage featuring long, looping strokes known to rebalance the internal constitution. A unique skin-firming and moisturizing body mask leads to a relaxing frangipani and pandanus bath. A body lotion containing kukui nut ends this rejuvenation on a cool and calming note.

Batu Kali River Stone Bathing Ritual
The tradition of bathing in the river is both an age-old ritual and a social event for the Balinese. Over the melodious rhythm of the swift-flowing water, villagers share laughter, songs, gossip and stories. They use a river stone to scrub away the dirt of a hard day's labour. Inspired by this practice, our spa treatment includes an application of fresh herbal blends on your hair and scalp, an invigorating river stone scrub to revive your skin, and a soothing Balinese massage, complete with fragrant coconut oil and freshly grated ginger paste, to warm and relax your body.

Reiki is "universal life energy" that is said to help strengthen your energy field and chakra system, allowing the body to naturally find health and balance with more speed and strength. Reiki works at the cellular level and balances the recipient on all levels of being – physical, mental, emotional and spiritual. Reiki helps relieve stress, emotional trauma, physical pain and illness, and promotes a sense of soothing balance, revitalization and harmony.
Note: Prices and treatments are subject to change without notice. Prices are subject to a 21% tax and service charge.