Weddings at Four Seasons
Menus and Catering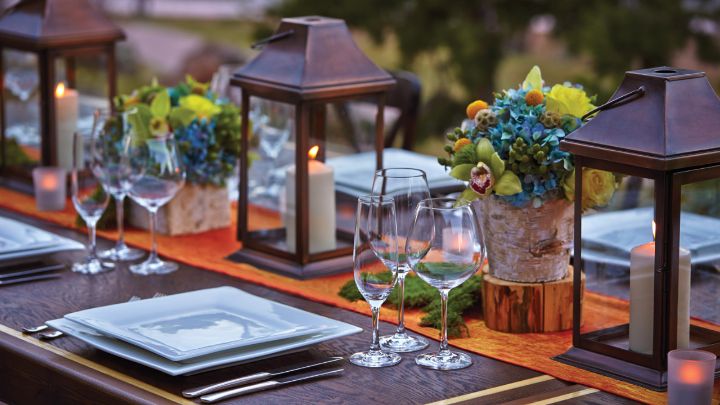 Four Seasons prides itself on culinary creativity, and offers an extensive array of menus to choose from. Or, we can completely custom design a menu for you, along with your choice of beverages. Whatever the wedding event, from an intimate family brunch to a sophisticated cocktail buffet or a grand reception banquet, our team will assist you or your bridal consultant from planning to execution.
Wedding Catering
Whether you dream of a lavish banquet reception or an intimate, family-style meal, our sample menus will help you start planning your perfect wedding events.

Getting Ready Menus
Stay nourished and energized on your wedding day with items from our Getting Ready menus. Keep it light and easy on your big day, or treat yourself and your bridal party to an indulgent spread – we've thought of something for every taste.

The Night Before, Late Night and the Morning After
The night before your wedding, take time to relax with family and friends over a meal of crowd favourites. During your reception, keep the celebrations going well into the night with a selection of tempting treats sure to fuel a memorable dance party. And the morning after, reunite with your guests for a breakfast spread designed to cure what ails you.

Cakes and other desserts
Our pastry chef will work with you to select a cake flavour and filling to please your palate and impress your reception guests. Choose from an extensive menu of popular cakes, or work with our tream to customize a wedding or groom's cake that complements your wedding theme or incorporates personal elements into its design.