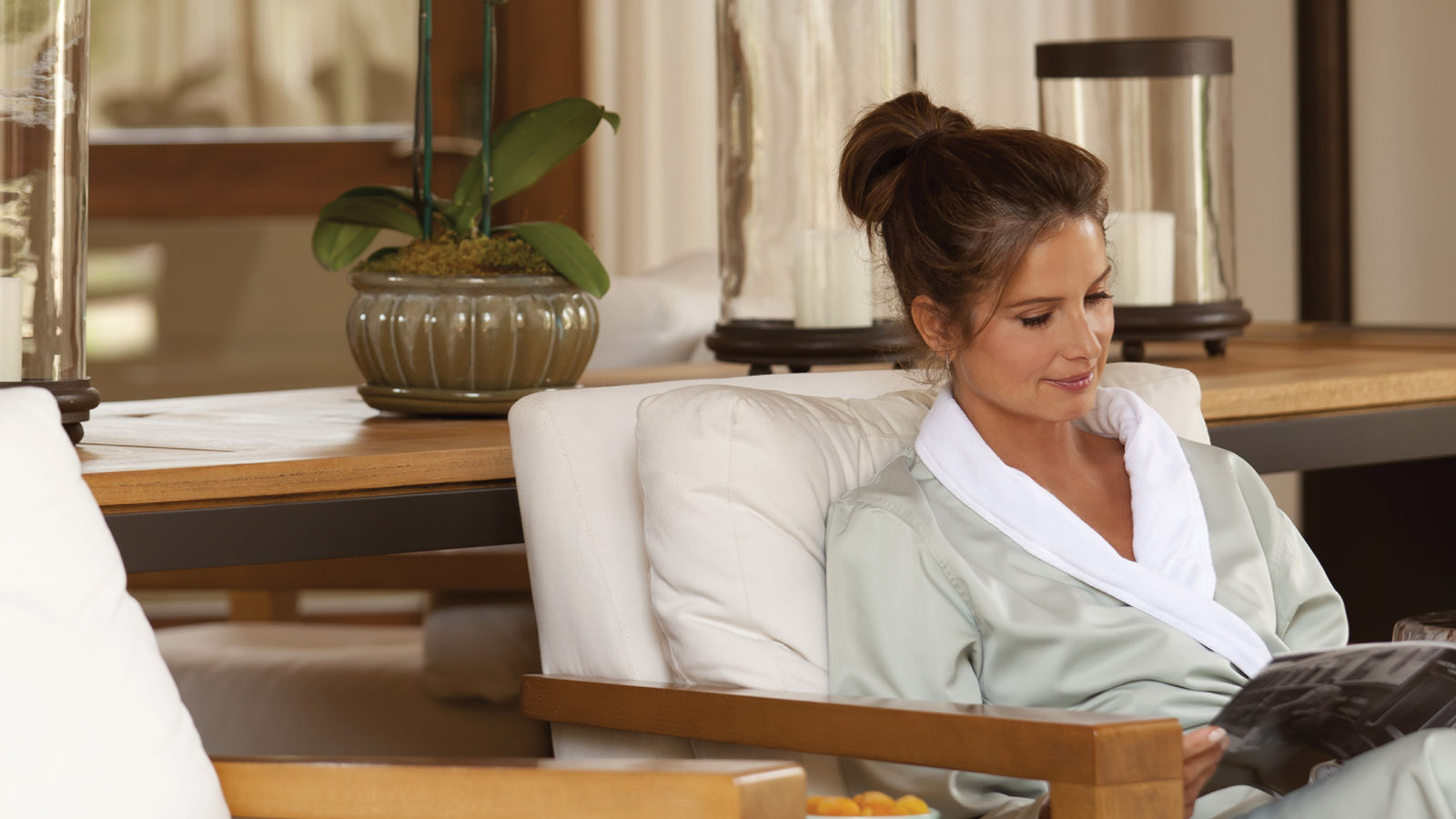 Our luxurious and healing experiences for hands and feet include deep cleansing, exfoliation and massage using pure botanical extracts and essential oils.

Classic Manicure
This classic service includes a cuticle treatment followed by nail shaping and buffing. A soothing hand massage revitalizes before nail strengthener and lacquer are applied.

Spa Manicure
In this extension of our Classic Manicure, hands are enveloped in a warm aromatherapy wax to seal in moisture and condition dry skin. Once your hands are soft and supple, we apply the nail lacquer of your choice.

Spa Pedicure
Settle in and relax as your feet are soaked in a therapy whirlpool to soften and exfoliate the skin. Next, cuticles and calluses are addressed and your hands are treated to a massage and warm aromatherapy wax. Finally, your nails are shaped and buffed.

Mani-Pedi combinations
Classic Manicure and Spa Pedicure
80 minutes – USD 115
Spa Manicure and Spa Pedicure
110 minutes – USD 150
French Tip USD 10
Gel Upgrade USD 10
Note: Prices and treatments are subject to change without notice.