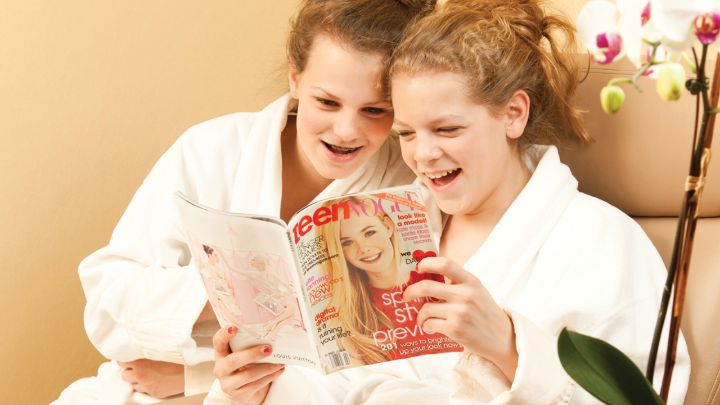 A parent or guardian is required to be present throughout the treatment for children under the age of 16 for facial treatments and for children under the age of 18 for any massage or body treatment. The minimum age for any spa services is 12 years.
Teenage facial
First our aesthetician performs a skin analysis to determine your skin-care needs and offers tips on maintaining luminous skin throughout adulthood. Using products to suit your needs, our eight-step facial begins: cleansing, toning, light exfoliation, extraction (if necessary), light massage, application of a mask, moisturising lotion and sunscreen. The result: naturally beautiful, glowing skin.
Little princess mini-facial
This fabulous, fresh treatment includes standard cleansing, toning, exfoliation and a facial massage.
Teen corrective facial
This treatment is designed to treat excess oil, dead skin cells, acne, bacteria and inflammation. Our aesthetician will recommend a home-care regimen for you, which will help you keep recurring acne under control. The results are visible – clearer, healthier and more radiant skin.
Junior VIP relaxing massage
Recommended for hyperactive, overachieving and over-scheduled kids. This Swedish-style massage stretches the ligaments, relieves tension and soothes tired muscles.
Note: Prices and treatments are subject to change without notice.