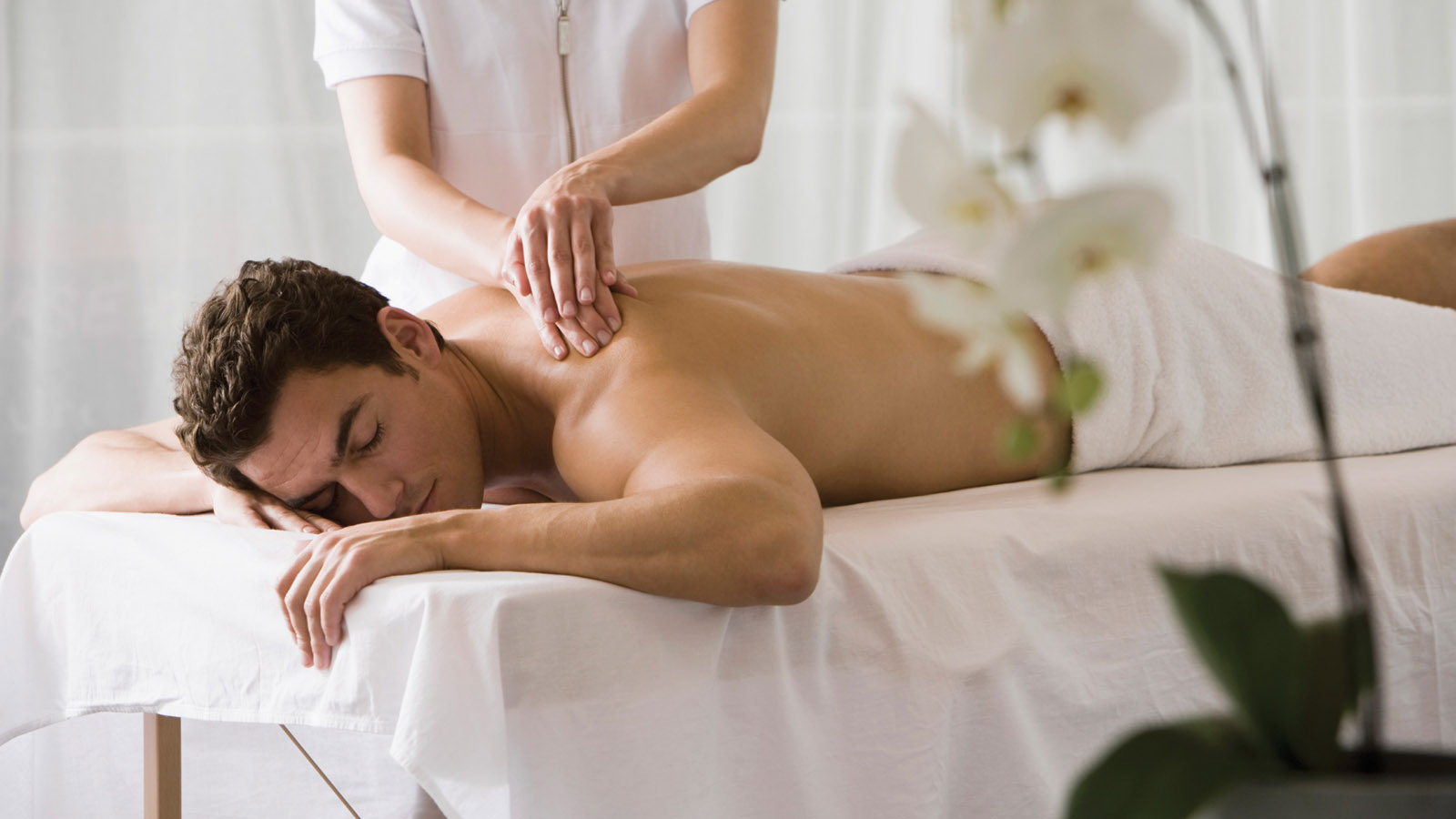 Gentlemen's facial
A fitness regimen especially selected for men's unique skin-care needs. Steaming hot towels are applied to the face for a deeply cleansing effect. Non-perfumed, non-greasy lotions are used in a face, neck and hand massage. This relaxing treatment provides real benefit, helping to keep your skin in good condition.
Muscle and Joint Therapeutic Pedicure
Bring respite and relief to aching feet with this therapeutic pedicure. Ease muscle and joint discomfort with a restorative soak followed by a revitalizing scrub. Next, a soothing foot massage aids in the reduction of muscle and joint stress. Cuticle care, nail shaping and polishing completes your treatment.

Back and shoulders deep cleansing
Detoxification and deep-cleansing provide care for this often-neglected and hard-to-reach area of the body. The treatment includes a herbal steam, scrub, pore extraction, detoxifying mask and a stress-relief back massage.
Executive de-stress
Too many long hours in front of your computer's keyboard and monitor? Suffering from sore neck and shoulder muscles, eye strain and cramped hands, fingers and wrists? The remedy: our two-step programme. First, a hot stone neck and back massage. Second, calming hand and foot reflexology. You will be left re-energised.
The Modern Man
De-stress and detox with a full body package designed specifically for men. First, enjoy an energizing fitness scrub and massage, followed by lunch in your private spa suite. A muscle and joint pedicure further soothes aching legs and feet and completes your day of rejuvenation.

Fitness scrub and massage
An invigorating rosemary scrub works to decongest perspiration-clogged pores. Then, a rinse follows to help further the detox process. A 50-minute sports massage completes this body-grooming treatment.
Note: Prices and treatments are subject to change without notice.