Ignite the Spark
Go Organic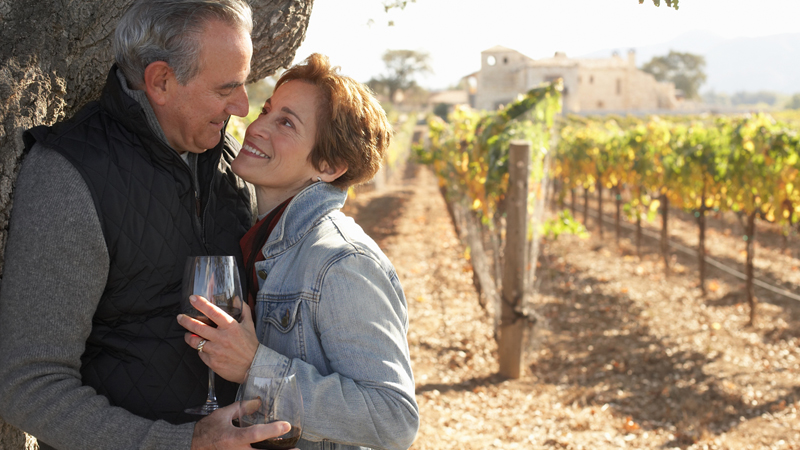 From the crowds poring over the colourful mounds of pesticide-free produce at local farmers markets, it's clear that organic eating has gone mainstream. But what about drinking? Book the Private Reserve Wine Tour and you'll get a behind-the-vines glimpse of the groundbreaking Sunstone organic winery, set in the heart of the Santa Ynez Valley. With a villa built from reclaimed French limestone and hand-formed roof tiles as the backdrop, the winery's grounds will make you feel transported to sun-drenched Provence. During your idyllic afternoon, acclaimed winemaker Nick de Luca will share the vineyard's sustainable secrets and guide you through blending three Bordeaux lots.

Delectable organic wine at a Provençal-inspired winery? Mais oui!
Is this how you'll spend your extra time when you Stay Longer with Four Seasons Hotels and Resorts?
Advance reservations are required and offers are subject to availability. Offer details vary by property and certain terms, conditions, blackout dates and restrictions apply. Offers may not be combined with any other promotions/offers/savings. Only valid on new reservations. Terms and conditions are subject to change.