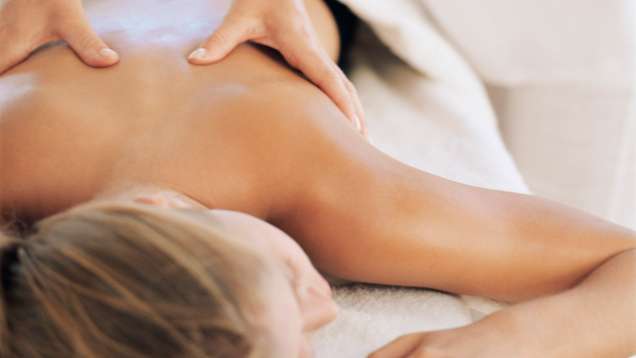 Our massage menu offers something for everyone. Whether you'd like to treat a specific ailment or just unwind, we offer a massage to meet your unique needs. Consider the therapeutic benefits of massage:

Reduced stress and tension
Improved flexibility
Increased endorphin production
Speedier recovery from sports activities, injuries and minor aches and pains
Strengthened immune-system responses
Improved circulation
Relief from chronic pain
Swedish
This full-body treatment soothes tired or aching muscles, relieves tension, improves circulation and hastens the elimination of wastes, creating a state of total relaxation. Available with aromatherapy oils.
50 Minutes - 117 USD
80 Minutes - 161 USD
50 - 80 Minutes
USD 117 - 161
Call 1 (415) 633-3000
Deep tissue
In this treatment, specialised techniques are used to relieve muscle soreness and deep-seated tension, as well as to energise the body. The massage addresses the deeper layers of tissue and can relieve aches and pains in tight, overused muscles. Ideal for chronic muscle tension.
50 Minutes - 128 USD
80 Minutes - 172 USD
50 - 80 Minutes
USD 128 - 172
Call 1 (415) 633-3000
Soothing stone
Smooth basalt stones are heated and then lubricated with essential oils. They become an extension of your therapist's hands, as their therapeutic effect helps heat penetrate more deeply into muscle tissue, inducing deep relaxation without overheating. Each treatment is customised according to your preferences – whether for a gentle, relaxing massage or a deeper and more therapeutic one.
80 Minutes - 243 USD
80 Minutes
USD 243
Call 1 (415) 633-3000
Advanced body therapy
This customised treatment combines your skilled therapist's repertoire of bodywork styles and your unique needs. It is recommended if you are unsure of what style or type of massage you prefer, as you will discover the style that's right for you.
80 Minutes - 172 USD
80 Minutes
USD 172
Call 1 (415) 633-3000
Thai
Experience a tremendous sense of peace with this unique interactive experience that unites the basic elements of shiatsu and yoga. Thai massage is performed on a futon and uses light stretching and acupressure massage to revitalise the body as it relaxes muscular tension. Please dress in comfortable clothing.
80 Minutes - 178 USD
100 Minutes - 216 USD
80 - 100 Minutes
USD 178 - 216
Call 1 (415) 633-3000
Prenatal
This massage is designed to address the unique needs of the mother-to-be, offering relief and relaxation to improve overall well-being.
Note: This massage is offered only during the second and third trimesters, and deep-tissue work is not performed.

50 Minutes - 128 USD
80 Minutes - 172 USD
50 - 80 Minutes
USD 128 - 172
Call 1 (415) 633-3000
Head, neck and scalp
This stress-relieving massage offers quick rejuvenation and relief from the tensions of a hectic lifestyle.
25 Minutes - 73 USD
25 Minutes
USD 73
Call 1 (415) 633-3000
Reflexology
Reflex massage targets the thousands of nerve endings in the soles of your feet. Reflexology has been scientifically proven to promote relaxation, improve circulation and balance the body's organs, glands and other functions.
25 Minutes - 83 USD
50 Minutes - 123 USD
25 - 50 Minutes
USD 83 - 123
Call 1 (415) 633-3000
In-room
Enjoy any Deep Tissue, Swedish or Reflexology massage in the comfort of your guest room or suite.

50 Minutes - 187 USD
80 Minutes - 218 USD
50 - 80 Minutes
USD 187 - 218
Call 1 (415) 633-3000