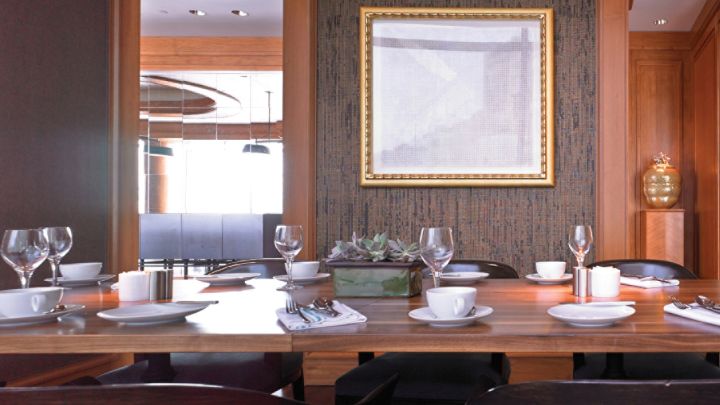 View at MKT Restaurant – Bar is a semi-private space, measuring 142 square feet (13 square meters) and seating up to eight guests.
Why You'll Love It
Intimate and Connected
Located within MKT Restaurant – Bar, View shares its energy and vibrancy and provides a sense of privacy for small social gatherings.

Perfect for Business or Pleasure
This venue is ideal for San Francisco business dinners, birthday and anniversary parties, and intimate wedding celebrations.
A Window on the City
View boasts a spectacular panorama over Grant Street and the gates of San Francisco's Chinatown.
Room Details
Seating
Conference/Boardroom

8

Occupancy
Up to 9 guests
Location
On the main level, inside MKT Restaurant – Bar
Size
Area
Dimensions
Height

13 m2 (142 sq.ft.)
4.17 x 3.35 m (13.67 x 11 ft.)
3.05 m (10 ft.)

Bathrooms
Accessible
Note: Height shown is actual clearance height.