Function Rooms
Private Den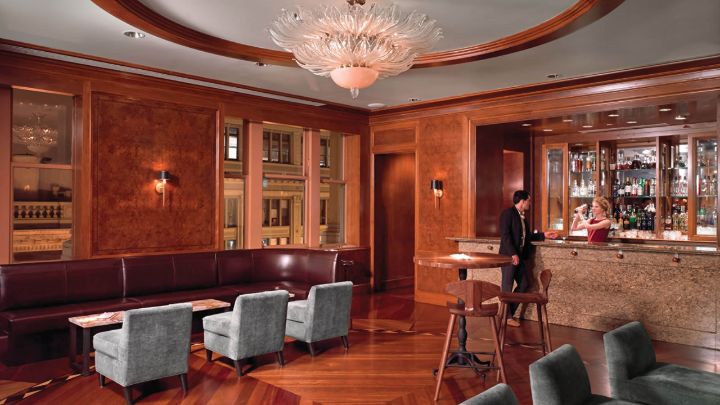 Inspired by the Bohemian Club, a private social club founded by San Francisco journalists in the late 1850s, the Private Den at MKT is an exclusive event space.
Why You'll Love It
Exclusive Access
The Private Den at MKT Restaurant – Bar pays homage to San Francisco's original private clubs.
Traditional Style
With a built-in bar with original millwork, PD3 feels like a bar within a bar. It's an ideal setting for a cocktail soirée, your own exclusive saloon or a top-secret private dinner.
A Window on the City
Offering 700 square feet (65 square meters) of space overlooking Market Street, the Private Den accommodates 20 for seated dining or 30 for stand-up receptions.
Room Details
Seating
Reception
Conference/Boardroom
Banquet rounds
U-shape

75
20
42
13

Occupancy
Up to 75 guests
Location
On the main level, inside MKT Restaurant – Bar
Size
Area
Dimensions
Height

65 m2 (700 sq.ft.)
7.35 x 8.2 m (24.1 x 26.9 ft.)
3.66 m (12 ft.)

Bathrooms
Accessible
Note: Height shown is actual clearance height.