Function Rooms
Private Den (PD3)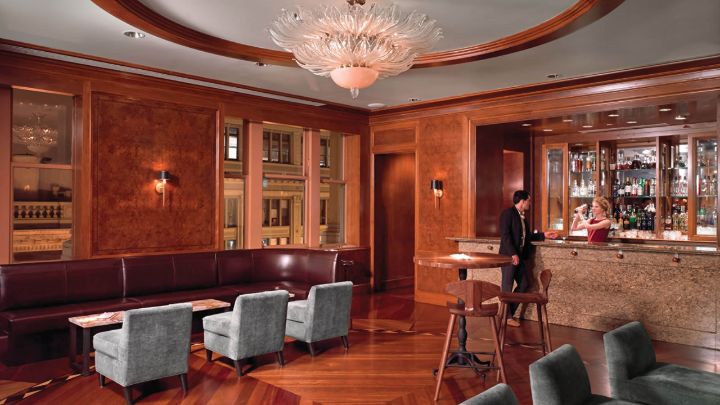 Inspired by the Bohemian Club, a private social club founded by San Francisco journalists in the late 1850s, the Private Den at MKT is an exclusive event space that can only be accessed by a secret knock at the door.
Why You'll Love It
Exclusive Access
The Private Den at MKT Restaurant – Bar pays homage to San Francisco's original private clubs. The secret code name "PD3" is our ode to the speakeasy era.

Traditional Style
With a built-in bar with original millwork, PD3 feels like a bar within a bar. It's an ideal setting for a cocktail soirée, your own exclusive saloon or a top-secret private dinner.
A Window on the City
Offering 700 square feet (65 square meters) of space overlooking Market Street, the Private Den accommodates 20 for seated dining or 30 for stand-up receptions.
Room Details
Seating
Reception
Conference/Boardroom
Banquet rounds
U-shape

75
18
42
13

Occupancy
Up to 75 guests
Location
On the main level, inside MKT Restaurant – Bar
Size
Area
Dimensions
Height

65 m2 (700 sq.ft.)
7.35 x 8.2 m (24.1 x 26.9 ft.)
3.66 m (12 ft.)

Bathrooms
Accessible
Note: Height shown is actual clearance height.