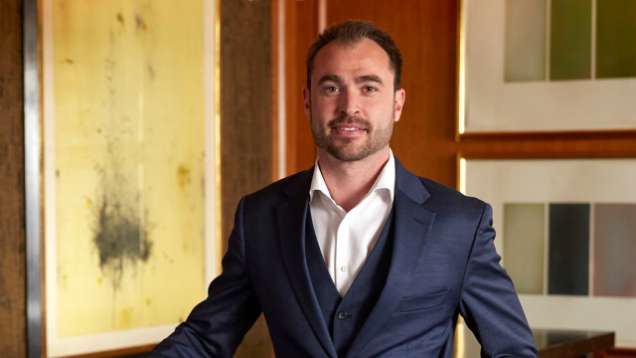 Brad Escobar oversees restaurant operations at MKT Restaurant – bar as its manager. With over 14 years of experience, Four Seasons San Francisco Hotel is Escobar's first city property, as he has held various Food & Beverage positions with Four Seasons Resort Whistler, Four Seasons Santa Barbara, Four Seasons Resort Santa Fe and Four Seasons Resort Whistler.
Escobar began his Four Seasons career at Four Seasons Hotel Santa Barbara as a server, prior to being promoted to resort pool supervisor and then Ty Lounge supervisor. He was also the assistant manager for Coral Café, located at the exclusive Coral Casino Beach and Cabana Club.
"I enjoy everything that comes along with the job: the creative aspect, the people (guests and employees) and of course great food and beverage," says Escobar.
AT MKT Restaurant - Bar, Escobar works with his managers and the culinary team to create a welcoming and elevated experience, where sustainable seafood, crafted cocktails and a curated wine list dominate the menu.
"At the end of the day a restaurant orbar is a place where people can come together to enjoy each other's company, great food and beverage and make memories," continued Escobar. "I have found from personal experience that many of my best memories have been made while dining. If we at MKT can be the restaurant that our guests make those memories in, I will be satisfied."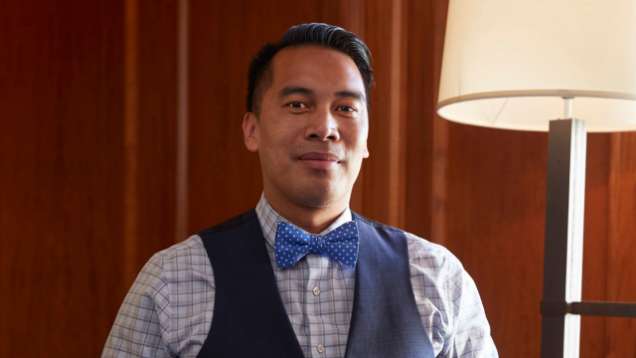 Michael Baldonado has had a diverse career in the food and beverage industry, with a focus on fine dining service, wine and operations. At MKT Restaurant- Bar, he's responsible for creating and managing a cutting-edge beverage program for Four Seasons Hotel San Francisco's lobby bar and restaurant.
He started in the industry in 1999 at Tri-Star Restaurant Group's Nick's Fishmarket located at the Fairmont, Kea Lani in Wailea, Maui as server and shortly rose to management in a year. As restaurant manager for six years, he helped guide Nick's Fishmarket in receiving several awards for the wine program and service. He later opened and managed the bar program at Lulu's Restaurant, a Hawaiian Tiki bar chain.
Shortly after his move to San Francisco, Baldonado began his career with the Bacchus Management Group in 2010 as a server at Cafe des Amis and later transitioned into the bar team.
In 2013, he left Cafe des Amis to join the opening bar team of Hakkasan, San Francisco. Shortly thereafter, he was offered and eagerly accepted the opportunity to run the wine program at Cafe Des Amis, as wine director and sommelier under Andrew Green. A year later, Green offered him the opportunity to join Spruce's Sommelier Team and in that time helped get their first Grand Award by Wine Spectator.
Baldonado's relationship with wine grew from an interest to a lifelong passion the moment he tasted his first Châteauneuf-du-Pape in 1981. He believes the role of a sommelier is to make wine fun, enjoyable and accessible to all.