SPA
Skin Care Rituals (Facials)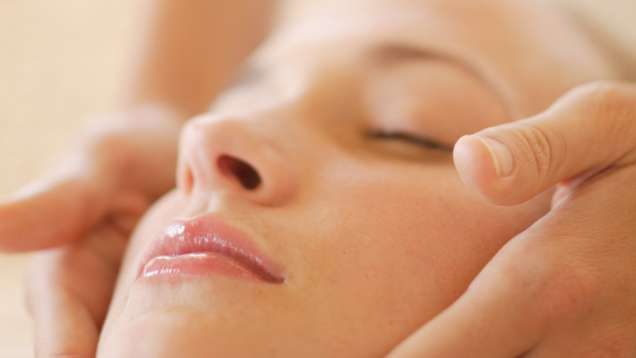 NEW HYDRAFACIAL
The APUANE must-have, a non-invasive treatment that detoxifies, rejuvenates and protects your skin. A replenishing boost of nutrients and antioxidants will plump and firm your skin for long-term results.
50 - 80 Minutes
MXN 4,900 - 7,800
Call 52 (329) 291-6000
NEW JETLAG RECOVERY
A perfect way for weary travelers to reawaken the beauty of their skin after the draining effects of flying and travel, a mechanical lymphatic drainage facial will recover your natural health and skin glow look. The perfect combination between High touch and High Tech.
30 Minutes
MXN 3,500
Call 52 (329) 291-6000
HOLISTIC SIGNATURE FACIAL
Recommended for every skin condition. Your esthetician will personalize the approach to this treatment based upon your skin's specific needs as well as your desired results. The signature treatment begins with deep relaxation: a warm sage foot-bath and gentle stretching movements for the upper body. Lavender-infused compresses introduce you to a holistic facial that includes two mask treatments to nourish, nurture and renew. Soft brushes are used to stimulate the skin's natural balancing and regenerative impulses. The result is a radiant complexion and a remarkable feeling of lightness and inner balance. This is an ideal treatment if you are seeking true relaxation and visible transformation.
ULTIMATE ANTI-WRINKLE CUSTOMIZE FACIAL
HydroPeptide's Signature Facial. This relaxing, "no downtime" age-defying treatment infuses skin with the restorative and uplifting benefits of peptides, growth factor activators and proteins. Begin the treatment with an exfoliating peel handpicked to treat your specific skin concerns followed by a wrinkle fighting mask that leaves skin firm and rejuvenated. Fine lines and wrinkles don't stand a chance with this facial.
ROSA MEXICANA REJUVENATING FACIAL
The restorative power of rose and flower essences create a rejuvenating and firming facial treatment that respects the skins natural rhythms and re-establishes delicate balance. With exclusive damask rose oil extracts, nourishing oils of Jasmine and Blackthorn, along with expert touch, this facial is essential in anti-aging skin care while on vacation or at home.
CUSTOMIZED CLEANSE FACIAL
When time is of essence, this customizable facial will immediately revitalize your skin's radiance, leaving it with a healthy glow while also addressing additional skin care concerns such as deep cleansing, wrinkles, age spots, dehydration, sensitivity and congestion. Skin will feel nourished, hydrated and look more radiant.
Note: Prices and treatments are subject to change without notice. Prices already include 10% service charge and 16% Mexican tax.