SPA
Body and Facial Treatments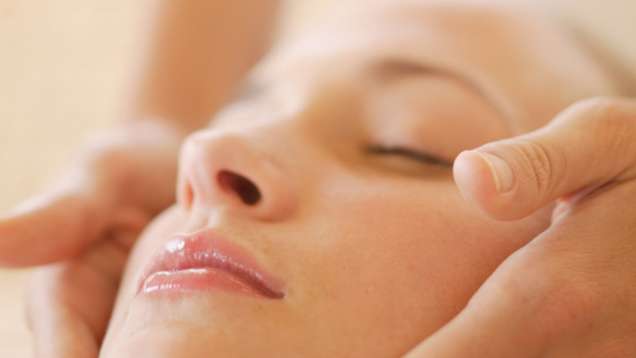 Harnessing the curative properties of Hungary's mineral-rich thermal waters, Omorovicza's paraben-free products reate the basis for the Spa's specialized body and facial treatments. With Mineral Cosmetology, Omorovicza's patented mineral delivery system, 2,000 years of Hungarian tradition meets modern luxury for a spa experience that's powered by nature.
Golden Body Treatment
Dazzling as it is, gold is a mineral with proven anti-inflammatory properties – it helps to heal micro-damage that's inflicted daily and revitalize the skin. This treatment involves an invigorating exfoliation with a golden sugar scrub and a soothing massage with a fragrant oil enriched with gold particles, leaving the body soothed, hydrated and radiant.
75 Minutes - 5,200 CZK
75 Minutes
CZK 5,200
Call 420 221 427 000
Warming Ritual
This unique treatment designed to rehydrate and renew the body and soul during this winter season will give your skin care regimen a boost. The luxurious back and facial treatment begins with a warming and soothing back massage, followed by a thermal paraffin mask to ease away the stress and tension. A final nurturing facial treatment will leave the skin glowing and radiant.
75 Minutes - 5,500 CZK
75 Minutes
CZK 5,500
Call 420 221 427 000
Dimple Dissolve
This cellulite-busting treatment begins with a vigorous yet gentle brushing of the body and a detoxifying exfoliation using sea salt and mineral-rich Hungarian thermal mud. The Dimple Vanisher is then massaged into freshly brushed and buffed skin. The focus is a light lymphatic drainage. The body's micro-circulation is accelerated and the appearance of dimples is reduced.
75 Minutes - 5,200 CZK
75 Minutes
CZK 5,200
Call 420 221 427 000
Deep Cleansing and Pore Refining Facial
Mineral-rich Hungarian moor mud detoxifies and draws out impurities for deep cleansing. The application of a fragrant mud mask follows a thorough cleansing and exfoliation using moor mud in balm form, as well as rosemary and pineapple extracts, which treat sensitive skin and reduce pore size. A classic Hungarian facial massage instantly lifts and firms the skin.
75 Minutes - 4,200 CZK
75 Minutes
CZK 4,200
Call 420 221 427 000
Extra Hydration for Sensitive Skin Facial
For sensitive skin in need of special attention, this facial applies gentle products to cleanse and exfoliate. A unique Hungarian facial massage gently stimulates micro-circulation while relieving tension. A nourishing poultice of organic oats and wheat supplies ample nourishment and moisture and leaves the skin glowing with new-found health.
75 Minutes - 4,200 CZK
75 Minutes
CZK 4,200
Call 420 221 427 000
Illuminating Facial
Designed to leave complexion rejuvenated and glowing, this facial begins with a gentle peeling, enriched with copper for an anti-oxidant collagen stimulating punch. A unique facial massage soothes the senses and accellerates micro-circulation whilst a rose and peony mask plumps the epidermis to reduce the appearence of fine lines and wrinkles.
75 Minutes - 4,200 CZK
75 Minutes
CZK 4,200
Call 420 221 427 000
Eye Treatment
In this 15-minutes eye-treatment, arnica and vitamin k remove puffiness and dark circles and a gentle massage using cooling dermaglobes soothes and relaxes the eye contour for brighter refreshed eyes.
Spa tip: Combine with any massage/treatment for a lavish spa experience
15 Minutes - 1,500 CZK
15 Minutes
CZK 1,500
Call 420 221 427 000
Scalp and Head Massage
This enchanting experience begins with acupressure that releases fatigue and tension from head and neck whilst at the same time nourishing the hair with vital minerals and oils. A scrub on the scalp is followed by a massage and a bio energy mud application.

30 Minutes - 2,400 CZK
30 Minutes
CZK 2,400
Call 420 221 427 000
Note: The above rates are subject to VAT.
Prices and treatments are subject to change without notice.