Dining
Executive Chef Richard Fuchs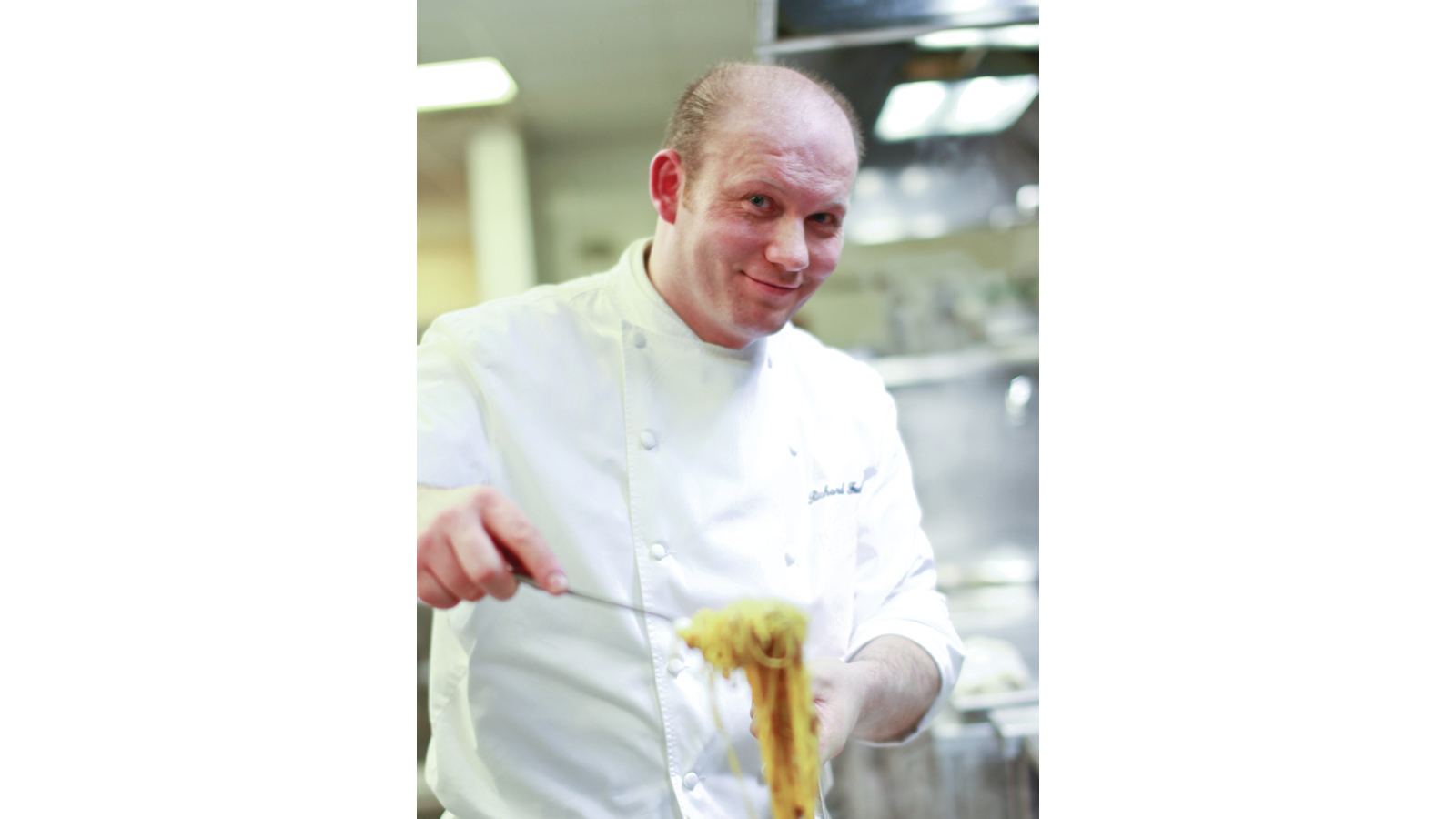 "I always find it interesting to give the guest the best. When quality inspires them to talk about the food, it creates a more friendly and open experience for everyone."


Four Seasons Tenure: Since 2000, currently since 2011
First Four Seasons Assignment: opening Sous Chef, Four Seasons Hotel Prague
Employment History: Four Seasons Hotel Prague; Four Seasons Hotel Alexandria; Four Seasons Hotel Sharm El Sheikh.
Internships: Four Seasons Hotel George V, Paris; Four Seasons Hotel des Bergues Geneva; Four Seasons Hotel Cairo; Four Seasons Hotel Gresham Palace Budapest, Four Seasons Hotel Buenos Aires
Birthplace: Prague, Czech Republic Education: Culinary Degree, Ondrickova School of Gastronomy, Prague, Czech Republic
Languages Spoken: English, Russian, German, Italian, Arabic


Dining is taking off in a brand new direction at Four Seasons Hotel Prague. "We have an exciting concept and I'm really happy to be a part of it," says Richard Fuchs, glowingly, of his gig as Executive Chef of CottoCrudo, the Hotel's new marquee dining experience. "It's a great time to be on the restaurant circuit in Prague. There's a strong community of food lovers here, and the way to please them is with the best."


CottoCrudo – literally, "cooked raw" – unfolds as a hip and informal restaurant styled to dazzle worldly locals as well as the Hotel's international guest list. Wrapped in a light, clean urban design, the dining room draws with quirky touches like leather booths and individually lit tables, as well as the only revolving entrance on the city scene. The menu is authentic Italian and Mediterranean heightened by Fuchs's modern touch, slow food take and talent with seasonal products. Showcases range from a crudo bar staffed by communicative cooks to charcuterie towers rising with delicacies. Meanwhile, CottoCrudo's cheese cave and wine cellar are carefully compiled and tended.


With an abundance of high-quality local and imported product for the picking, Fuchs has plenty to work with – and he puts in plenty of work going after what he needs. Good food producers are like family, he says: "If you want a happy family, you have to build a good relationship." In the end, those relationships are about much more than money, as producers want to know how you are using their products. A potato is just a potato, he adds, "but when you create something special with it, it's all the world for the producer."


CottoCrudo is the second turn at Four Seasons Hotel Prague for Fuchs, who first joined the historic property as an opening sous chef in 2000. "I was a lucky," he recalls of his seven-year run under his "good friend" Vito Mollica, now Executive Chef of Four Seasons Hotel Firenze. Fuchs moved on as well, with Four Seasons assignments in Alexandria (where he opened 14 dining outlets), Sharm El Sheikh, Cairo, Geneva and Paris. "Friends are necessary in this business. I have them across France, Italy and Egypt."


Fuchs's path to the kitchen was unusual. Growing up in Prague, he was big into sports, playing hockey from the age of five and eventually taking his talents on ice to Canada. While teenage teammates sustained themselves on who-knows-what, Fuchs did his own cooking with a keen eye on quality. "I always searched markets for the right ingredients – the best quality oranges to squeeze my own juice, the best chicken for my dinner. The more I thought about quality, the more I thought maybe I could be a chef."


With real life looming, Fuchs left hockey at 18 to attend cooking school in his hometown and then joined an international hotel group. From the start he realized that "interactive communication" was key to success. "I always knew I had to talk to guests to advise them on the menu and get their feedback. There is a big opportunity to satisfy people with cooking."


The Prague restaurant scene has changed much in the past couple of years, with diners no longer ready – or able – to drop big bucks on the latest buzz-worthy dish. "Now they want good value for their money and a place to relax," says Fuchs, noting that the timing is perfect for CottoCrudo. "We have good prices, a good selection and service second to none. These days, that adds up."


Asked what he does in his down time, Fuchs cuts to the quick: "I've been working long days for the past 15 years. Other than spending good time with my family, cooking is my life." Yes – and now Prague is living it.