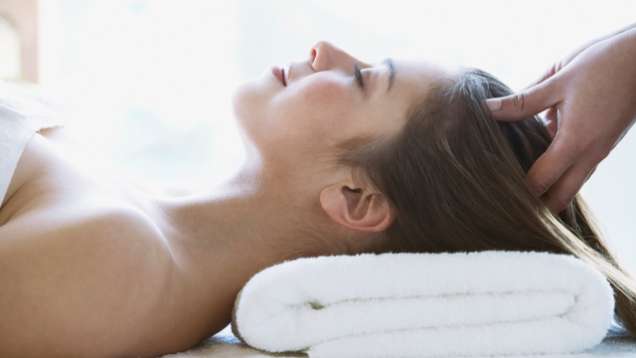 The Spa at Four Seasons Hotel Philadelphia welcomes busy brides to its warm, calming oasis. Subtly lit with aromatic candles, the Spa features natural wood accents and light, earthy tones. Glass windows look to the pool, where the bridal party can relax on one of the many lounge chairs or gather at a table to plan the day over beverages and snacks. A whirlpool and sauna offer couples a chance to relax and reconnect.


Your wedding professional can arrange appointments for any additional beauty needs you may have, including visits to the Hotel from outside professionals for hair, nail and make-up services.
Treat yourself to some "me time" before embarking on a life of togetherness, with the truly pampering Bridal Package. Includes: scalp and body treatment, hand paraffin treatment and mini-facial.
Learn more