My Four Seasons
From Market to Table with Michelin-Rated Chef Briffard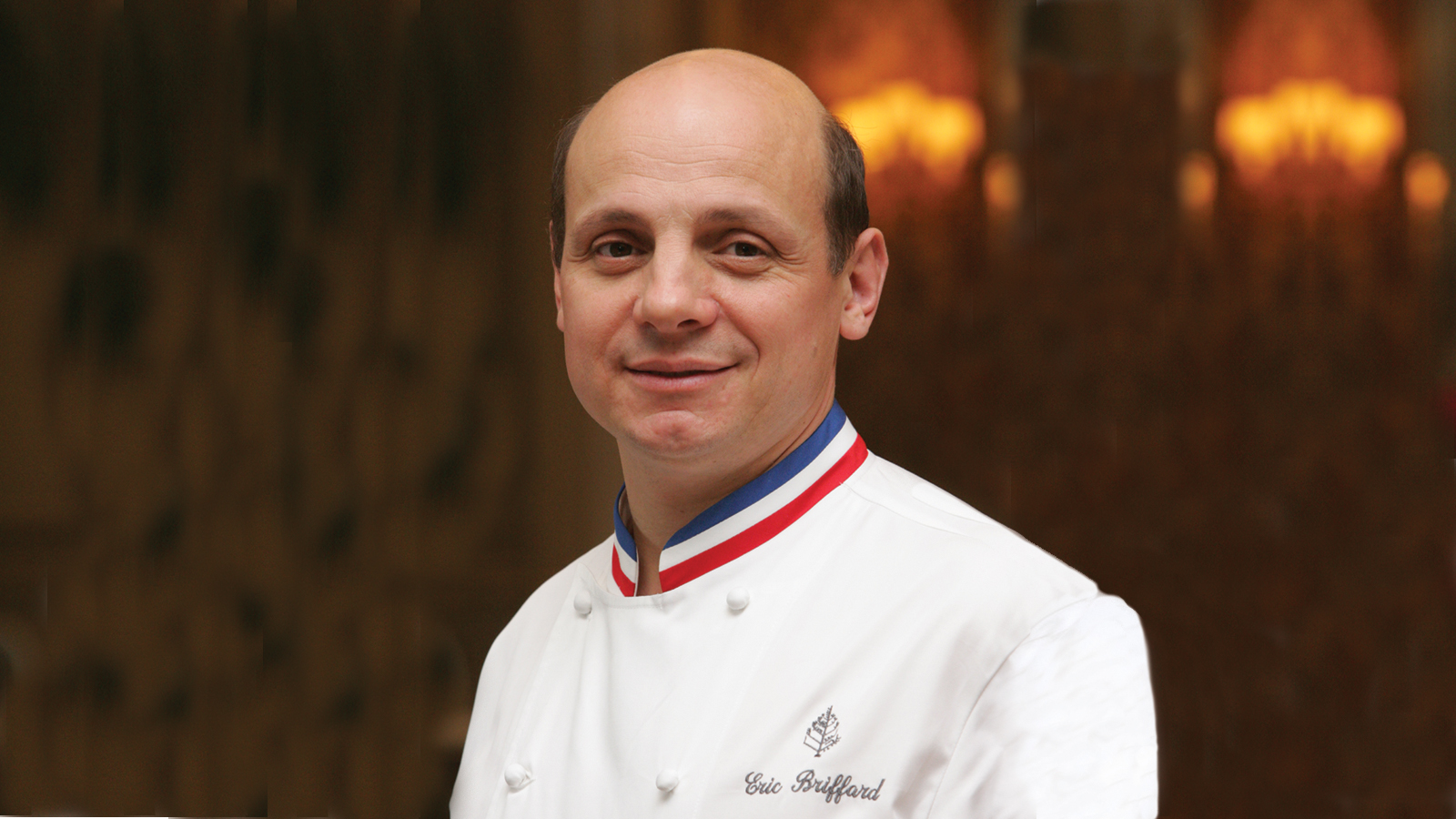 Once a month until October, Eric Briffard, Executive Chef of the prestigious two Michelin-starred Le Cinq at Four Seasons Hotel George V, Paris, will organize a visit to a nearby Parisian food market. It's a unique opportunity to interact with the chef and meet some of his suppliers and vegetable growers, and find out how he selects his products.

"There is nothing more typical of France than to discover a food market with the colourful stalls, meet the merchants and hear them talk about their products with passion, and the market's convivial atmosphere that instantly puts you in a good mood. We wanted to give our guests the opportunity to visit a typical Parisian market with a great Chef," explains Christian Clerc, the Hotel's General Manager and Regional Vice President.

The morning starts with an early departure from the lobby of the Hotel, where each participant is given a basket. A short walk away, the visit begins at the market with its diversity of vegetable growers, cheese makers and butchers. While strolling through, Chef Briffard shares his secrets to recognizing the best products also found in his delicious recipes. Following the market visit, guests and chef meet in the kitchen to attend an informal recipe demonstration. Dressed with an apron and a toque – the famous chef's hat – each participant is invited to assist in the preparation of the dish until it's fully completed and ready to taste – with a glass of champagne, of course.

This experience is held once per month and is available exclusively to guests of the Hotel or restaurant Le Cinq, upon reservation at + 33 (1) 49 52 71 07 or email.
More Four Seasons Stories