Function Rooms
Royal Poinciana Ballroom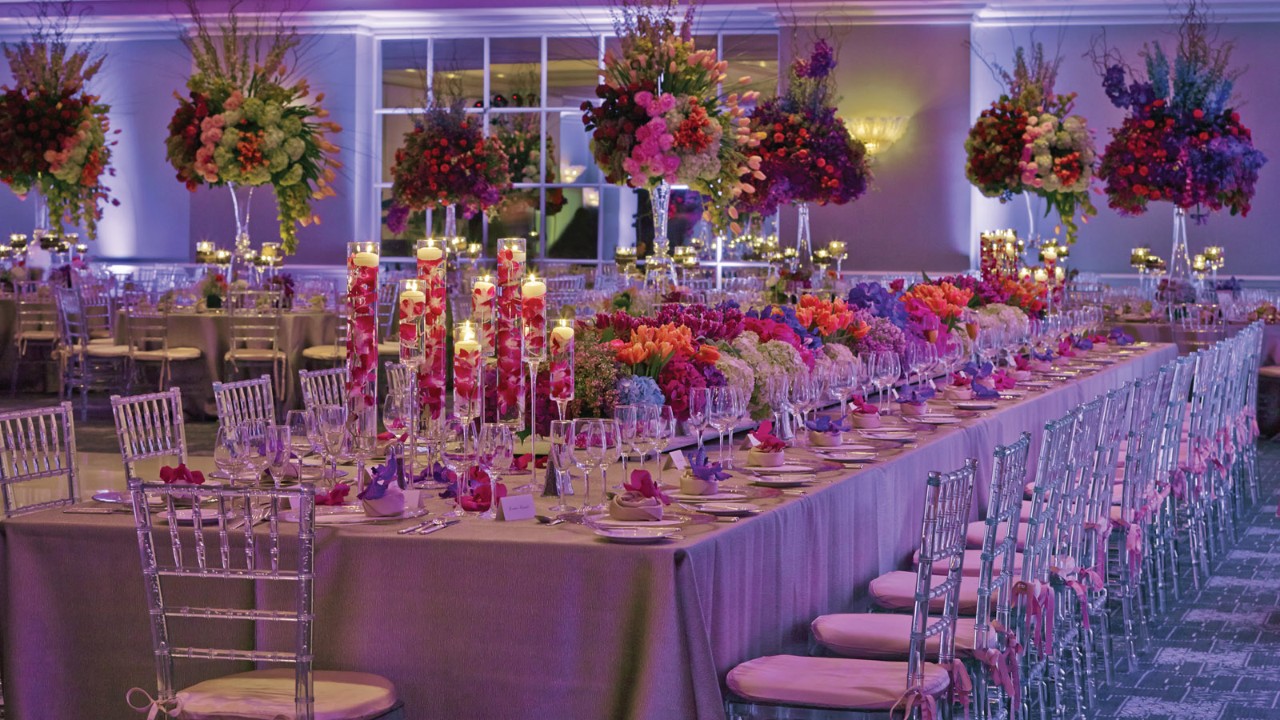 Decorated in a symphony of natural colors with Lalique chandeliers, mirrored wall treatments and crystal wall sconces, it reflects Four Seasons elegance and style.
Why You'll Love It
Spacious and Gracious
Step into a gracefully lit setting, with crystal chandeliers recessed into a high coffered ceiling with stunning coastal contemporary designs throughout the room.
Fun and Functional
Throw a wedding banquet to remember – with 260 guests in attendance – or invite up to 400 people for a grand charity gala reception.

The Freedom of Movement
The adjacent foyer provides plentiful spill-out space for mingling and discreet cell phone conversations.
Room Details
Seating
Classroom
Hollow Square
U-shape
Theatre
Reception
Banquet rounds

312
120
84
396
396
370

Occupancy
Up to 396 guests
Room Features
Breakout rooms, pre-function space and wireless Internet access available.

Location
Conference Level One
Size
Area
Dimensions
Height

557 m2
30.5 x 18.3 m (100 x 60 ft.)
3.6 m (11.7 ft.)

Note: Height shown is actual clearance height.