Dining
Events and Promotions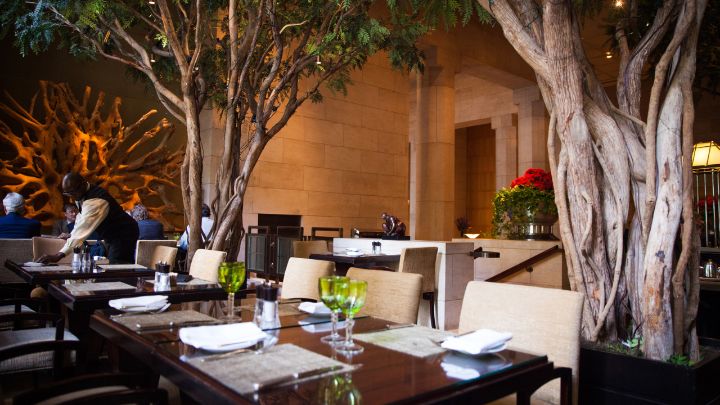 "Meals in the Sky" Menus Take Flight

Four Seasons Hotel New York has 23 guest rooms and suites with private terraces. Some of the terraces soar 500 feet (152 metres) above Manhattan, offering unimagined views of the city's storied skyline. Chef John Johnson's Menus in the Sky program pairs Four Seasons views with five course menus.
Exclusive Small Batch Gin

This spring, guests at Four Seasons Hotel New York will have the exciting opportunity to try a uniquely batched gin, made exclusively for Four Seasons Hotel New York in partnership with Prohibition Distillery, considered one of New York's best distillers of fine American spirits.
HIBIKI® JAPANESE WHISKY

Hibiki Harmony, a luminous blend of over 10 malt and grain whiskies, aged in 5 different casks, will be served in Ty Bar from May 8 – August 13 served over a custom-made ice sphere. The taste is of honey-like sweetness, candied orange peel & white chocolate, with a subtle finish that contains a hint of Mizunara oak found exclusively in Japan.