New York presents a dizzying array of places to explore and things to do; find a list of essential experiences below. Interested in the hidden gems of the city? Ask our savvy Concierge staff for suggestions.
Must-See NYC Landmarks and Attractions: Within Walking Distance
Dine on delicious delicacies, shop America's best boutiques and spend time soaking in the Big Apple's rich history and culture at these nearby attractions.
A Concierge's Day Off
Explore New York's many neighbourhoods with tips from the Concierges at Four Seasons Hotel New York.
New York Attractions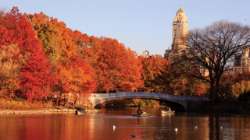 Central Park
A playground for some, an oasis for others, Central Park is 843 acres (341 hectares) of verdant greenery, bird watching spots and tumbling streams in the midst of Manhattan. Just two blocks from the Hotel, Central Park offers many outdoor activities, including jogging, horseback riding, ice skating, boating, free concerts and theatre. The Children's Zoo offers daily guided tours. Other highlights include art installations, Belvedere Castle and the famed Carousel.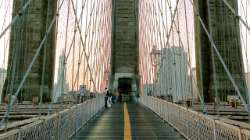 Brooklyn Bridge
The first steel suspension bridge in the world. Completed in 1883, it was called the Eighth Wonder of the World.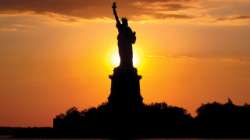 Statue of Liberty
Presented to the United States by France in commemoration of the alliance between the two countries during the American Revolution. The popularity of the "lady" surged after its 100th birthday restoration in 1986. For advance ticket purchase please contact the Hotel's Concierge.
Museums
The Paley Center for Media
Collections from 25,000 television shows, 10,000 commercials and 15,000 radio programs. Visitors can select material from a computerised file and then watch or listen in one of 23 booths.

Sporting/Concert Venues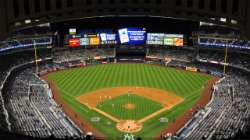 Professional Sporting Events
A multitude of sporting events are available within range of the Hotel. The professional sports teams include the New York Mets and the New York Yankees (baseball), the New York Knicks and the New York Nets (basketball), the New York Giants and the New York Jets (football), and the New York Rangers and the New York Islanders (hockey).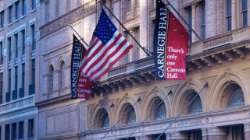 Carnegie Hall
Series of musical concerts are presented in this famed venue. As part of a celebration of the Hall's recent centennial, renovations included improvements to the building's facade, an enlarged lobby and a modernised backstage.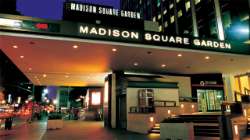 Madison Square Garden
Madison Square Garden takes its name from the junction where the first two incarnations of the venue were located in New York City. The now-legendary arena was principally a boxing venue, and saw numerous near-mythic bouts between some of the best fighters in the world. Today, the Garden is responsible for approximately 320 events annually, including major concerts and serving as home to the New York Knicks basketball team and New York Rangers hockey team.

Theatre/Performing Arts