Onsite Activities
Swim With Olympians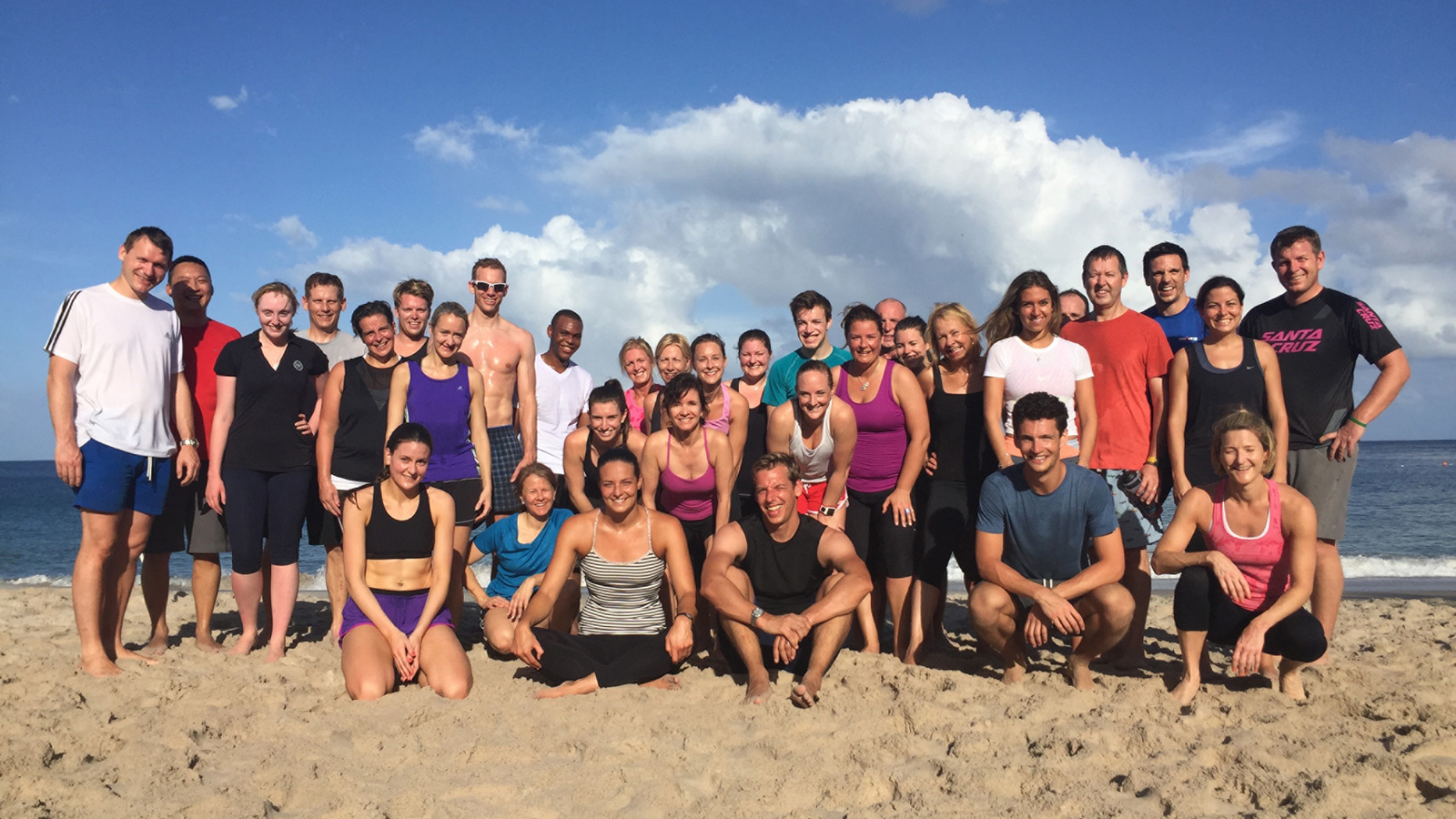 Want to train with Olympians? From March 22 to 29, 2017, Four Seasons Resort Nevis and Triscape are inspiring you to live better. This spring, join Olympic swim medalists Keri-anne Payne and David Carry for a week dedicated to improving your swim technique, nutrition and confidence in the water.
Triscape was founded by Olympians Keri-anne Payne and David Carry to share their knowledge, experience and passion for swimming in the pool and in the open water. Triscape works based on a simple concept: develop a very simple coaching method, Straight-Line Swimming™, that will engage people who want to improve their technique, effectiveness and efficiency through the water, in some of the most breathtaking destinations in the world.
Triscape takes their team of world-leading experts to luxury resorts around the world giving guests the confidence to take on their next sporting challenge. Whether it's learning how to swim or to take on the Nevis to St. Kitts cross channel swim.
Meet the Olympians
Keri-Anne Payne

Keri-anne is a Double World Champion and Olympic Silver medalist in the 10km Open Water. She most recently participated in her third Olympic Games, competing for Team GB in Rio 2016. Outside of the water
Keri-anne's passions are nutrition and inspiring more people to take up swimming, through Triscape and presenting on TV.
David Carry

David is a three-time Olympian and Double Commonwealth Champion in the 400m and 200m freestyle. During his swimming career, he completed his masters-level Executive Coaching and Leadership mentoring qualifications. David enhances people's performance and enabling them to take on their dream challenge in and out of the pool.
Four Seasons Resort Nevis – Triscape Retreat
Wednesday, March 22 – Wednesday, March 29, 2017
The Triscape Retreat offers guests of all swimming levels the opportunity to learn from Olympians and leading experts for an experience unlike any other. Keri-anne Payne and David Carry have designed a program that will build confidence and inspire participants to complete their next sporting challenge.
The first Triscape Retreat in Nevis will overlap with the 15th Annual Bente Weber Memorial Swim, which is incorporated in the 7 Day Retreat. The event will take place on March 26, 2017.
The Bente Weber Memorial Swim is 2.5 miles (4 km) from Oualie Beach on Nevis and crosses the "Narrows" to Cockleshell Beach on St. Kitts.
The Triscape Retreat will be an exclusive program open to only a limited number of guests. Each guest will have a tailored program that includes:
One personal coaching session, with video analysis
Two open-water sea skills sessions
Two open-water sea safaris
Two nutritional lunch workshops
One dinner with Olympians
VIP entry to cross-channel swim

Other events open to Four Seasons Resort Nevis guests:
1:1 customized coaching sessions (50 minutes per session) for USD 260
Complimentary morning yoga-inspired beach warm-up with Keri-anne Payne
All sections are optional and tailored to guest's experience and aspirations.
Guests interested in participating in the swim retreat, please contact the Four Seasons Resort Nevis Reservations Team at +1 (869)-469-6238 for available accommodations and package details, or book online via this page. For more information about Triscape, please email or call +44 (0) 203-488-1966.