Onsite Activities
Resort Activities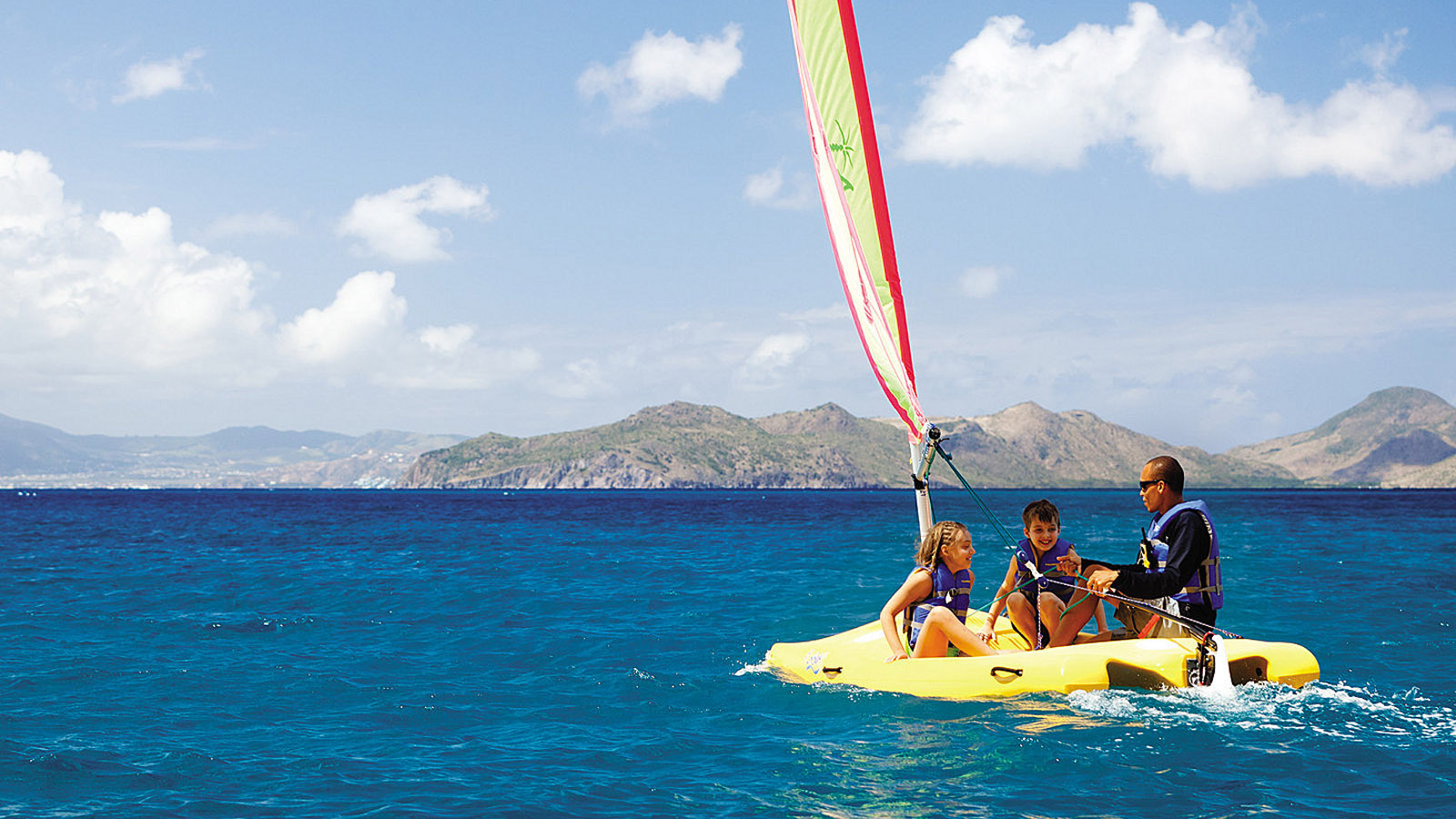 A half-mile of soft, golden sand stretches between the shade of majestic coconut palms and the warm, clear Caribbean Sea offer ample opportunity for activites. Extensive coral reefs and underwater caves and grottoes make for fascinating snorkelling and scuba diving, and boats and ground transfers to many nearby sites are available at the Resort.
On-property water activities
Water skiing

Wakeboarding

Kneeboarding

Tubing

Banana-boat rides

Bottom fishing

Swimming lessons

Chartered snorkelling

Off-shore guided reef tours


Stand-up water paddling
Guests enjoy complimentary non-motorized watersports (Some exclusions apply). Fees apply for motorized watersports.
ISLANDER WATERSPORTS
Motorized Activities

15 minutes
30 minutes
45 minutes
60 minutes
Water Skiing/Tubing
USD 65
USD 95
USD 115
USD 145
Wake Boarding/Knee Boarding
USD 65
USD 95
USD 115
USD 135
Banana Boat Rides
USD 85
USD 125
USD 175
USD 205
Bottom Fishing
Minimum of 2 hours
USD 135
Deep Sea Fishing
Half (1/2) day
USD 700
Snorkeling Excursion
Minimum of 2 hours
USD 135
Fly Boarding
USD 90
USD 160
Jet Ski/Wave Runners
USD 35
USD 70
USD 140
Sea Scooter
USD 35
USD 85
Group Packages
Motorized (Water-ski, wakeboard, kneeboard, banana & tubing)
USD 350 per hour
Non-motorized (2 staff, 2 boggieboards, 1 sailboat, 1 kayak, 1 standup paddle, board, masks, snorkel, fins)
USD 250 per hour
Swimming Lesson
USD 50 per person
Guided Snorkel Reef Tours
Around Breakwaters at Resort (30 mins)
USD 15 per person
Around Old Cannon Guns at Paradise Beach (60 mins)
USD 25 per person
Around Pinney's Beach Hotel (60 mins)
USD 35 per person
Availability may vary due to sea conditions
Stand Up Paddle Board Lessons
(30 mins)
USD 25
(60 mins)
USD 45
Hobie Wave
USD 25 per hour
Stand up Paddle Board
USD 10 per hour
Kayak and Paddle Board Tours
USD 25 per person
Water-ski lessons (30 mins)
USD 85
Non-motorized Activities
Kayaks
USD 10 per hour
Windsurfing
USD 15 per hour
Subtrek diving
USD 85 per peson per hour
Subtrek diving
USD 140 per couple per hour
Snorkel equipment rental
USD 10 per set per hour
Water Taxi
Water Taxi to Reggae Beach
USD 42 per person
min. 4 persons
Water Taxi to Port Zante
USD 70 per person
min. 6 persons
Water Taxi to Charlestown
USD 15 per person
min. 4 persons
The Water Sports Activities Desk can arrange both private and group excursions ranging from a few hours to a full day for guests to enjoy in and on the waters around Nevis. Yacht and power boat charters, deep sea fishing trips and boat cruises can easily be arranged. A catamaran day sail with picnicking and snorkelling at a secluded beach is another of the many water-oriented pleasures available. Complimentary shuffleboard is also available.