Boasting small-island charm in the heart of the Caribbean, Nevis offers rich opportunities for exploration that go beyond enjoying its beautiful beaches. Here are our top 10 things to do right now.
Take a customised island tour
Hire a car service or taxi for a flat-rate "island tour." Rely on your driver as an expert guide, and have him take you to must-see sites based on your interests. Nevis' small size ensures that your driver will know everywhere, and almost everyone, he passes. For a perspective from the ocean, take a guided kayak tour. An expert will tailor your trip based on the ages and skill levels of your group while pointing out the best diving spots along the way. The Concierge at Four Seasons Resort Nevis can arrange either tour for you.
Enjoy the casual Nevis culture and its charm
With a law stating that no Nevis building can be taller than its surrounding palm trees, the island will maintain its small-town appeal for years to come. The island's capital, Charlestown, is home to charming local shops and restaurants in colonial-era gingerbread buildings. For a slice of Nevis life, visit the local market on Saturday, then stop into Vic's Bar for a cool drink and a game of dominoes. To take home a piece of Nevis, browse the Newcastle Pottery Center, which sells artisan clay pottery fired in coconut husks.
Explore historical treasures
From the 19th-century ruins of sugar cane mills to Alexander Hamilton's childhood home, Nevis is dotted with sites for curious travellers and history buffs. To learn about Nevis' once flourishing sugar cane industry and the life of Hamilton, a U.S. founding father, visit the Museum of Nevis History in Charlestown. You can also visit Montpelier Plantation & Beach, where esteemed British admiral Horatio Nelson was married in 1787, to enjoy afternoon tea and stroll through the estate's lush botanical gardens.
Walk the nature trails
Explore the natural wonders of Nevis by hiking one of the island's many trails. Those wishing to hike the majestic Nevis Peak, a 985-metre (3,232-foot) dormant volcano, have an assortment of trails to choose from. On the Saddle Hill Trail, travel through tropical foliage and see the battery ruins where Nelson was stationed in the 1780s.
Have an adventure under the sea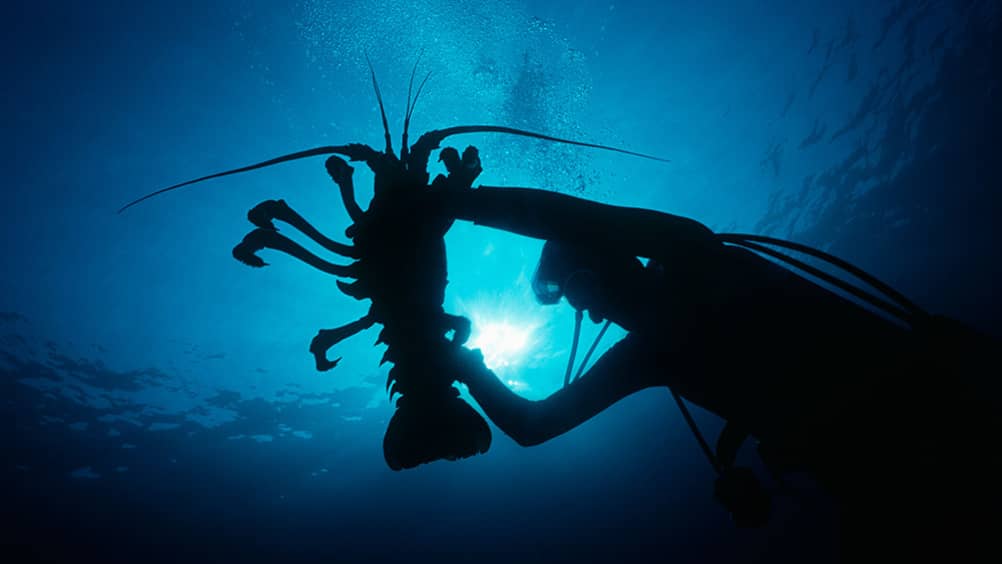 Photography Jeff Rotman / Alamy Stock Photo
Although Nevis is famous for its coastline and beautiful white-sand beaches, there are plenty of adventures to be had in the ocean itself. The island's 40 dive sites let divers explore magnificent reefs, caverns and ocean creatures. Four Seasons also offers a Dive & Dine programme, where guests can dive with a local divemaster and catch their own lobsters to be prepared at a beach barbecue.
Admire the island's flora and fauna
The Nevis Historical and Conservation Society offers an annual private home garden tour, where visitors can admire the island's beautiful flora and architecture. If you're interested in animal conservation, visit the Sea Turtle Conservancy to learn about their efforts to ensure that Nevis beaches are safe for sea turtle nests and hatchlings. Children can take part in the Kids For All Seasons programme at the Resort, and "adopt" a sea turtle they can follow with GPS tagging once they've left the island.
Monkey around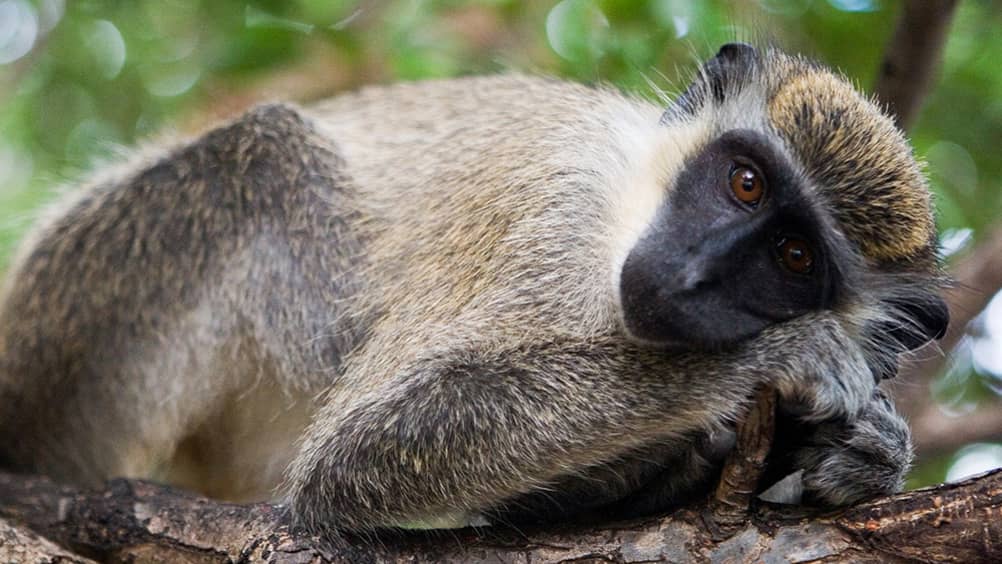 Photography Hig Design / Thinkstock
Besides the turtles and the people, there are other island inhabitants to get to know in Nevis. Easily recognizable by their silver bodies and black faces, the vervet monkeys are social creatures that give dimension to the island. There are specific guided tours dedicated to these monkeys, and the Resort offers a sunset tour where they can be found in their natural forest habitat. It's also common to hear the vervet monkeys voicing their complex language and munching on mangos on the Robert Trent Jones II Golf Course.
Get outside and play
With year-round sunshine and blue skies, Nevis is the perfect location for lovers of sports and the outdoors. Check out local sports functions, including horse racing, kite flying and soccer. The most popular spectator sport in Nevis is cricket, and matches are played from January through June at Grove Park in Charlestown. Nevis is also home to an annual triathlon and one of the Caribbean's top-ranked golf courses, the Robert Trent Jones II Golf Course.
Enjoy the festive island bars
Sunshine's Beach Bar & Grill opened a business to feed hungry workers when Four Seasons Resort Nevis was built. Today, the establishment is one of the most famous bars on the island. It's perhaps best known for its grilled seafood, potent rum drinks, and relaxed island music and vibe. Sunshine hosts nightly bonfires and monthly full-moon parties for island visitors to enjoy.
Take part in a cultural celebration
Culturama is a spectacular annual festival occurring on the weekend of Nevis Emancipation Day in July. The weekend includes calypso tents, village street jams, fashion shows, dancing, dramatic performances, and Calypso King and Miss Culture Queen competitions. The festival celebrates the history and culture of Nevis, and this unparalleled event is worth the trip.
Four Seasons Resort Nevis West Indies