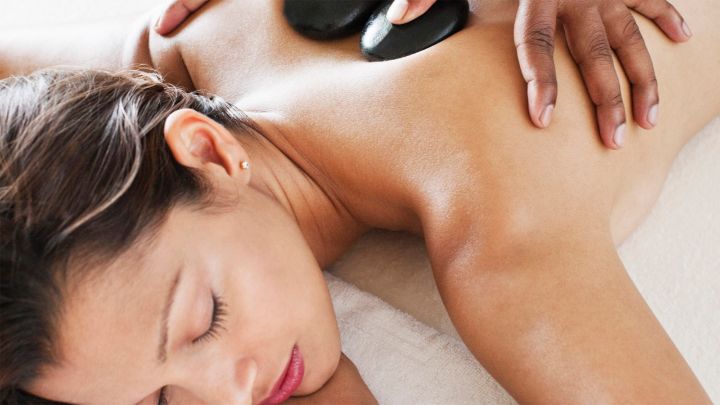 AROMATHERAPY RITUAL
Using skilled hand movements together with the power of aromatherapy is one of the most effective methods in taking care of both the body's health and psycho-physical balance.
CANDLE RITUAL
This treatment begins with a relaxing and energizing footbath followed by an amazing candle massage. The heated candle slowly melts into a body balm which releases nourishing elements such as Karitè butter, organic honey and vegetable oils.
Rebalancing Serenity
Relax into this warm and nurturing massage that uses gentle movements to help restore your body's balance and equilibrium.

Energizing
Rekindle your feelings of well-being and energy with a deep tissue massage that stretches the muscles and releases tension.
Flow-Detox
This draining massage helps to eliminate water retention and release toxins. Flowing movements encourage the body to release muscle tension, improve blood circulation and oxygenate tissues.
Body and Soul Ayurvedic
This ancient Indian massage joins body and mind, rebalancing equilibrium through the stimulation of energetic points and improving the vital energy that is said to be the source of well-being.
Hot Lava Stone Ritual
Using warmed lava stones, this massage immediately gives your body a sensation of absolute well-being while deeply nourishing the skin with a rich natural oil. The result is a release of body tension and overall relaxation.

Back De-Stress
Quickly relieve tension in the back with this relaxing massage, which is wonderful after a long day of travelling or business meetings.
Deep Relaxing Foot Ritual
This foot reflexology ritual stimulates pressure points on your feet to relieve tensions throughout the body. Tiredness and stress disappear, and you immediately feel lighter and revitalized.

After-Hours Massage Treatments
Massage treatments are available after hours in the privacy of your guest room or suite. Additional fees apply.
SWISS PERFECTION ADD-ONS
The following treatments can be reserved as add-ons to the Swiss Perfection facial treatments.
CELLULAR NECK AND DECOLLETE
This specialized care rejuvenates and reshapes the neck and décolleté area. It targets wrinkles, skin sagging as well as loss of firmness. The décolleté is visibly rejuvenated; it is firm, smooth and toned.