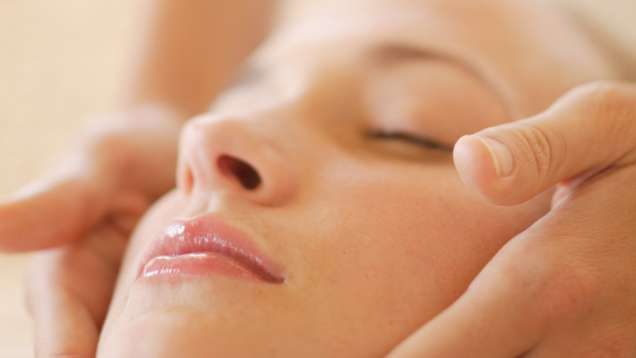 FACIAL EXPERIENCES bY LA PRAIRIE
The Spa at Four Seasons Milano presents a range of facial treatments using products by La Prairie, a Swiss line that takes a scientific approach to beauty.
Caviar Firming
This luxurious caviar treatment is designed to lift and firm. Caviar pearls nourish the skin, enriching it with precious ingredients and creating beautiful results. Your skin immediately appears smoother, silkier and well toned.
Pure Gold Radiance
This highly effective treatment uses pure gold extract to stimulate skin regeneration and activate the skin's natural revitalization process. Your complexion instantly becomes firmer, more youthful and more radiant.
Swiss Cellular Anti-Ageing
A comprehensive anti-ageing treatment with a restructuring action that smooths expression lines, this facial also helps deliver nutrition and a healthy glow to the skin.
Cellular Hydrating
For intensive moisturizing, this facial treatment delivers an infusion of energy to tired, dull skin. The complexion is instantly transformed, becoming radiant, smooth, toned and deeply hydrated.
Beauty Express
Perfect for when you're pressed for time, this facial treatment includes a massage to stimulate microcirculation and reawaken the skin, leaving you feeling relaxed and your skin looking radiant.
Swiss Cellular for Men
Specifically for men, this rebalancing facial treatment is designed to have a soothing effect on the skin while restoring its youthful freshness. A combination of active ingredients softens and firms, reduces redness and eliminates impurities, allowing the skin to quickly rediscover its natural equilibrium.
FACIAL EXPERIENCEs bY SODASHI
The following treatments incorporate products from Sodashi, an all-natural, chemical-free skincare line from Australia.
Samadara Ultimate Age-Defying
An anti-ageing ritual based on ayurvedic principles, this facial is designed to restore vital energy to the skin while nourishing, regenerating and hydrating. The treatment improves skin's elasticity, reduces the appearance of fine lines, and restores the skin's natural brightness and glow.
Sodashi Thermal Infusing
Enjoy a powerful, invigorating boost for your skin. Infused with vitamins and minerals, precious essential oils quickly restore equilibrium and elasticity. You'll feel the warm thermal action of a clay and marine extract mask as this facial works to calm, soothe and rebalance your skin.

Sodashi Marine Mineral
Combining marine algae and plant extracts, this facial ritual offers detoxing and oxygenating properties to revitalize the skin while improving blood circulation. Your complexion will appear more hydrated, clearer and firmer.
Sodashi Pure Radiance
Rich in herbal extracts, this aromatic cleansing ritual renews, hydrates and revitalizes the skin while eliminating impurities. Your skin becomes soft, fresh and luminous.

Sodashi Man Special
This all-natural, deeply moisturizing and balancing facial ritual for men is designed specifically to release stress, reducing tension in the body and mind while calming sensitive skin.

FACIAL EXPERIENCE BY SARAH CHAPMAN
SKINESIS SKIN PERFECTION ANTI-AGEING FACIAL
An exclusive anti-ageing treatment designed by world renowned skin expert and London's facialist Sarah Chapman to meet the individual need of each client. Using an intelligent combination of specialized techniques with concentrated cosmeceutical serums, gentle peelings, potent antioxidants and luxurious smoothing masks, the treatment lifts, firms and improves skin health, promoting a younger looking complexion.

This unique, revitalizing treatment guarantees real and effective protection of the cells against skin ageing agents for a radiant look and the typical glow of rejuventated skin.