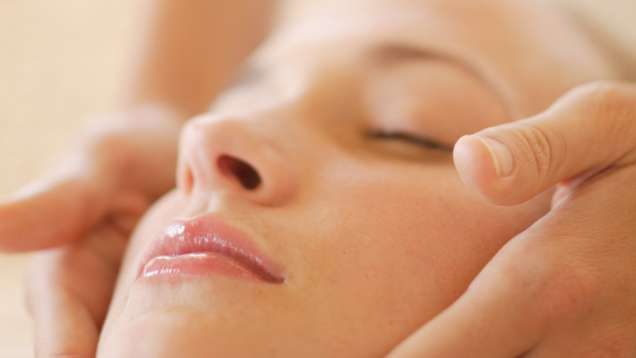 Facial Experiences by Swiss Perfection
Developed to boost cellular regeneration and deeply rejuvenate the skin, all of our Swiss Perfection care includes a personalized treatment with our Anti-Aging Trans-Dermal System.
Cellular Exclusive Lift Concept
This exclusive facial treatment acts on a multi-dimensional level to target signs of ageing. It visibly lifts and improves the skin firmness while promoting cellular renewal. It combines the most innovative rejuvenating treatments to remodel the face contour while smoothing away wrinkles.
Cellular Hydrating Rejuvenation
Inspired by medical anti-ageing techniques, this unique treatment targets wrinkles, loss of hydration and irregular skin texture. It leaves the skin smooth and rejuvenated. The wrinkles are visibly diminished in number and in size.
Cellular Anti-Oxidant
Through the power of pure vitamin C, our highly active anti-oxidant facial stimulates collagen production, restores radiance and visible firmness. Your skin will appear brightened and renewed. This treatment is the perfect cure to combat against premature signs of ageing and free radical damage.
Cellular Brightening Radiance
Experience a visible reduction in hyperpigmentation, improve texture and brighten your skin. This revolutionary facial is specifically designed to rapidly lighten dark spots, leaving you with an even complexion and refined pores.
Swiss Perfection Add-Ons
The following treatments can be reserved as add-ons to the Swiss Perfection facial treatments.

Cellular Neck and Décolleté
This specialized care rejuvenates and reshapes the neck and décolleté area. It targets wrinkles, skin sagging as well as loss of firmness. The décolleté is visibly rejuvenated; it is firm, smooth and toned.
Cellular Hand And Arm Treatment
This highly rejuvenating and toning care will treat hyperpigmentation, unify the skin of the hands and tone the sagging skin of the upper arm. Designed to visibly treat all signs of ageing, this unique treatment targets dark spots, loss of tone and hydration.
Cellular Eye Contour Treatment
Focusing on the most delicate area of the face, this amazing treatment promotes a fresh and uplifted appearance in a fraction of time. Fine lines and wrinkles are diminished with this infusion of eye-specific masks and brightening serums to perfect your eye area.
FACIAL EXPERIENCEs bY SODASHI
The following treatments incorporate products from Sodashi, an all-natural, chemical-free skincare line from Australia.
Samadara Ultimate Age-Defying
An anti-ageing ritual based on ayurvedic principles, this facial is designed to restore vital energy to the skin while nourishing, regenerating and hydrating. The treatment improves skin's elasticity, reduces the appearance of fine lines, and restores the skin's natural brightness and glow.
Sodashi Thermal Infusing
Enjoy a powerful, invigorating boost for your skin. Infused with vitamins and minerals, precious essential oils quickly restore equilibrium and elasticity. You'll feel the warm thermal action of a clay and marine extract mask as this facial works to calm, soothe and rebalance your skin.

Sodashi Marine Mineral
Combining marine algae and plant extracts, this facial ritual offers detoxing and oxygenating properties to revitalize the skin while improving blood circulation. Your complexion will appear more hydrated, clearer and firmer.
Sodashi Pure Radiance
Rich in herbal extracts, this aromatic cleansing ritual renews, hydrates and revitalizes the skin while eliminating impurities. Your skin becomes soft, fresh and luminous.

Sodashi Man Special
This all-natural, deeply moisturizing and balancing facial ritual for men is designed specifically to release stress, reducing tension in the body and mind while calming sensitive skin.

Sodashi Eye Treatment
This 25-minute treatment makes for the ultimate spa treatment add-on.

FACIAL EXPERIENCE BY SARAH CHAPMAN
SKINESIS SKIN PERFECTION ANTI-AGEING FACIAL
An exclusive anti-ageing treatment designed by world renowned skin expert and London's facialist Sarah Chapman to meet the individual need of each client. Using an intelligent combination of specialized techniques with concentrated cosmeceutical serums, gentle peelings, potent antioxidants and luxurious smoothing masks, the treatment lifts, firms and improves skin health, promoting a younger looking complexion.

This unique, revitalizing treatment guarantees real and effective protection of the cells against skin ageing agents for a radiant look and the typical glow of rejuventated skin.