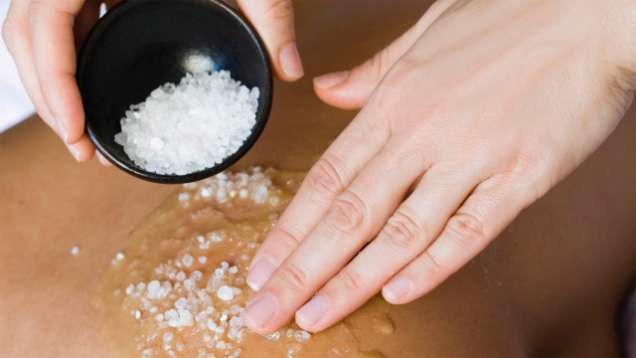 Body Experiences by Sodashi
Refining Body Toner
This ritual helps to maintain skin firmness and tone all over your body. The treatment begins with a full-body jojoba scrub, then continues with a rich body mask using natural plant extracts and rose clay for toning, rejuvenating and delivering a sense of total relaxation.

Contouring Body Wrap
This treatment is specifically designed to help fight cellulite. After a body scrub using volcanic clay and fine pumice stone powder, a body mask of algae, marine and phyto extracts is applied. The ritual helps to improve lymphatic circulation, encouraging the body remove toxins and reduce volume.

Body Salt Massage
Bring your body back to balance with an application of mineral salts, warm oils and plant essences combined in a massage that helps to de-stress while cleansing the body of impurities. As a finishing touch, a richly scented moisturizer leaves your skin vibrant and replenished.
Choose your preferred scrub blend:
Remineralizing salt and natural oils
Himalayan salt, green tea and vitamins
Vanilla, macadamia and sandalwood powder