Our Extraordinary Experiences
A High-Style Dinner Event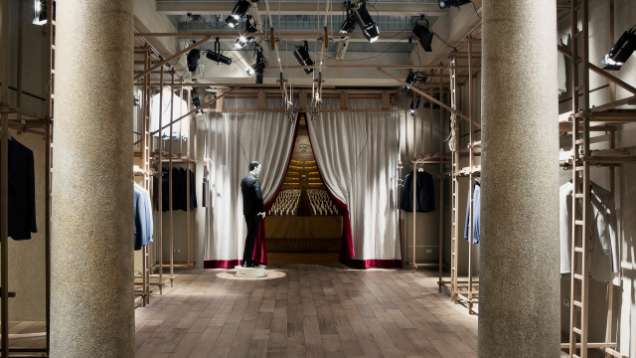 Milanese elegance and exquisite cuisine mingle during a unique private dining experience created exclusively for you by Four Seasons and the famed Italian menswear brand Caruso. Style radiates from Via Gesù, the fashionable address of Four Seasons Hotel Milano and Caruso's flagship store. Now, for one dramatic evening, the famous lane becomes the backdrop for the dinner of your dreams.
Inspired by Caruso's short film starring the renowned Italian actor Giancarlo Giannini, your evening unfolds beneath the breathtaking skylight of the luxury brand's store, which has been whimsically designed to resemble the interior of Parma's Teatro Regio. Amid the decorative pulleys, arches, columns, ropes and fresh-cut flowers, you'll feel as if you're centre stage. Savour the ambience as you sip Champagne and sample dishes from an elegant menu customised for you by Executive Chef Vito Mollica. By the evening's end, you'll have experienced the art, romance and flavours that give true meaning to the phrase la dolce vita.
Reservations: +39 02 7708 168. Experience subject to availability.
Our Extraordinary Experiences
Cruise Around Lake Como in a Giulietta Spider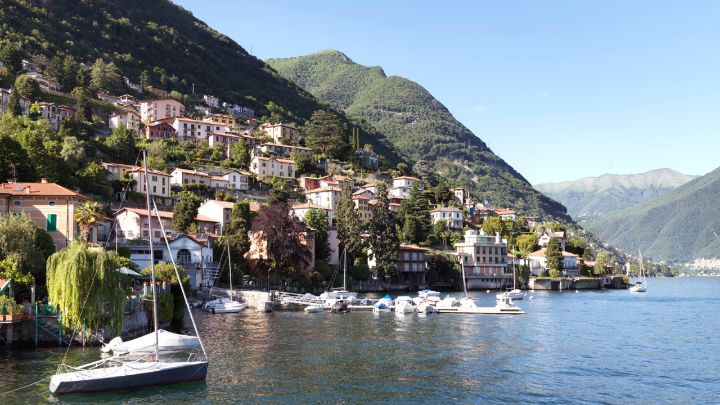 Driving around Lake Como's magnificent villas, ancient villages and enchanting landscapes is gratifying enough, but exploring the area from behind the wheel of a 1961 Giulietta Spider or of a Lancia Fulvia Coupè Rally? That's a dream come true, whether you're a car collector or someone who appreciates the superlative beauty of classic Italian cars.
The Giulietta Spider, introduced by Alfa Romeo in the mid-1950s and produced for only a decade, is coveted among car lovers for its rarity, movie-star style and serious sports-car power. The Lancia Fulvia Coupè Rallye S is known for its victory during the Rally World Championship in 1972. Now, Four Seasons Hotel Milano is putting you in the driver's seat of this Italian icon for your very own road trip to Lake Como. Your adventure begins at the Hotel, where you'll get the keys to one of the two vintage roadsters chosen by you and be ready to hit the open road by 10:00 am. Put down the convertible top as you and your companions enjoy the day discovering the beautiful town of Como and its surroundings with an unobstructed view. Stop for a reserved lunch at one of the inviting restaurants near the lake, and browse the local shops before continuing your drive along the lake's mountain-rimmed shores. Later enjoy a private cruise ship tour on Lake Como, without a doubt the most suggestive and exciting way to catch its romantic atmosphere and admire the tiny and quiet villages. This experience also offers you a unique view of the villas, as their botanical gardens scatter the shores of the enchanted lake. You will have the chance to choose your favorite boat in order to enjoy this experience in the best way possible.
Navigating this charming landscape in a car that made—and remains part of—the history of the Italian automobile industry will be an authentic experience you won't soon forget.
Reservations: +39 02 77088. Please contact the Hotel for more details."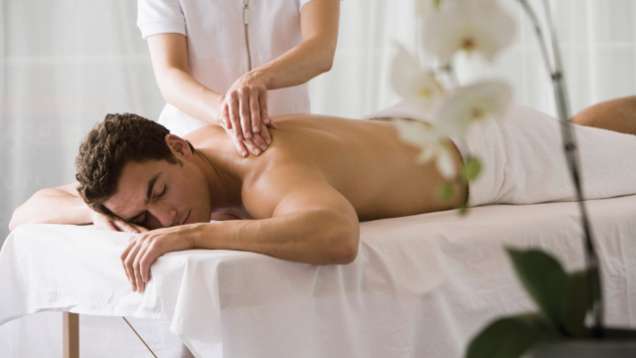 | | |
| --- | --- |
| 11 | Types of massages |
| 24 | hour a day Concierge, In-Room dining, laundry services |
| 7 | meeting and event spaces |
| 2 | daily housekeeping visits |
| 2 | Restaurants and lounges |
| 1 | Parking garage |
The Old World Made Modern
Located in a neighborhood that's bustling by day and peaceful at night, Four Seasons Hotel Milan holds on to its history while providing world-class accommodations.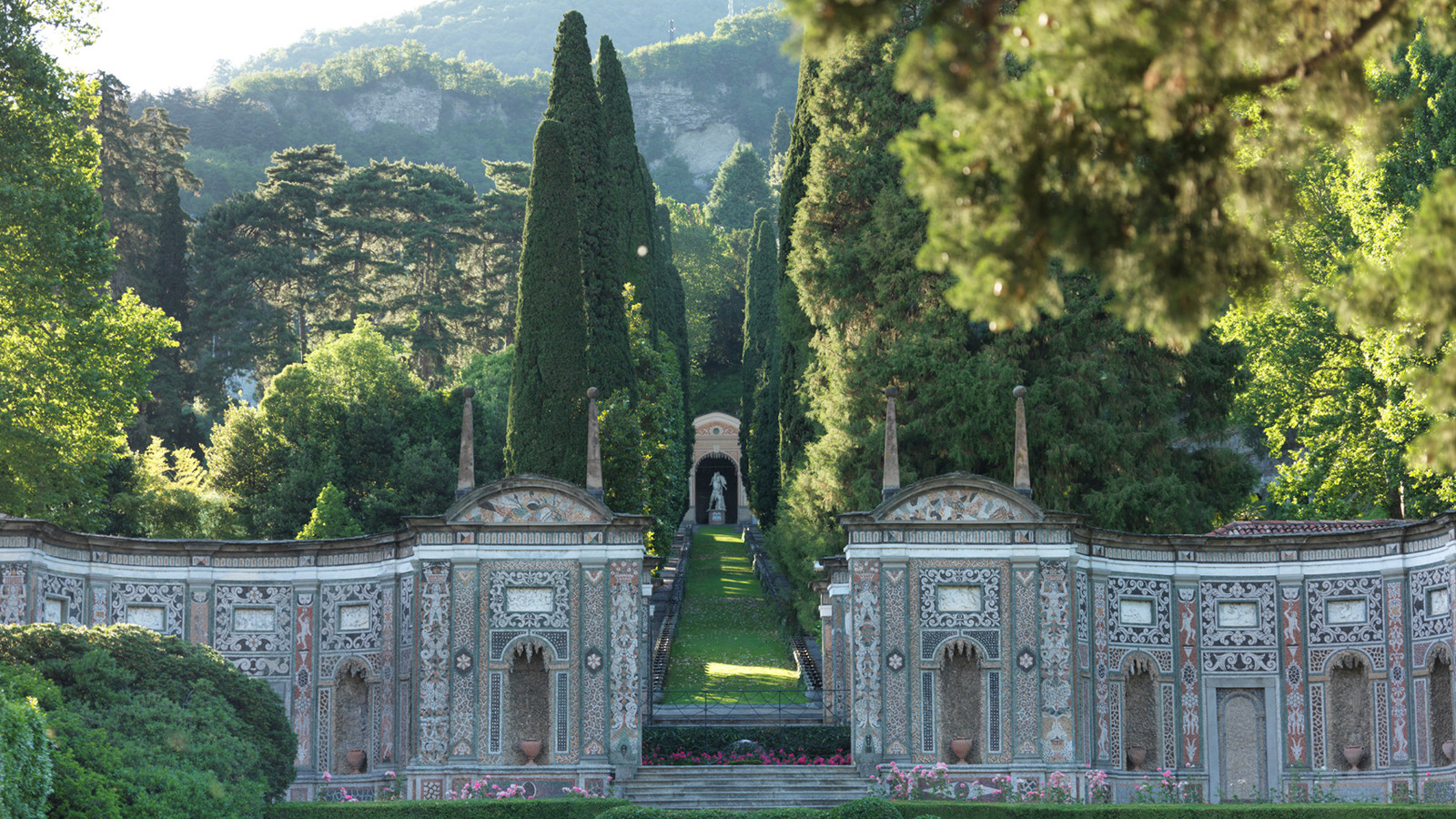 Concierge Recommends
Taste some of the world's best wines and shop one of the world's top fashion capitals in Milan. A Concierge at Four Seasons Hotel Milano shares travel tips to make your stay in this exciting Italian city more memorable.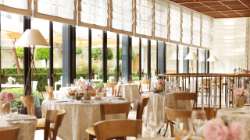 Dinner at LA VERANDA Restaurant
Enter into a room of crisp tablecloths and gleaming silver overlooking a lush courtyard. Dine on traditional Milanese dishes like osso bucco and finish with the lighthearted mango and pineapple carpaccio for dessert.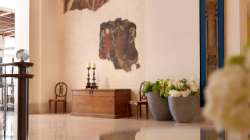 Shopping is Hard Work
So many boutiques. So little time. We can deliver your purchases to your room, where we carefully unpack them and hang them in your closet. We can also arrange for local shops to open after hours for those who prefer to shop solo.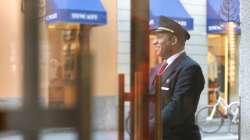 All Throughout the Hotel
The Four Seasons experience extends far beyond your room. Valet parking, full-day kids' programs, airline reservation services, and same-day laundry are just a few of the ways we take care of you at every turn.