Function Rooms
Coral Gables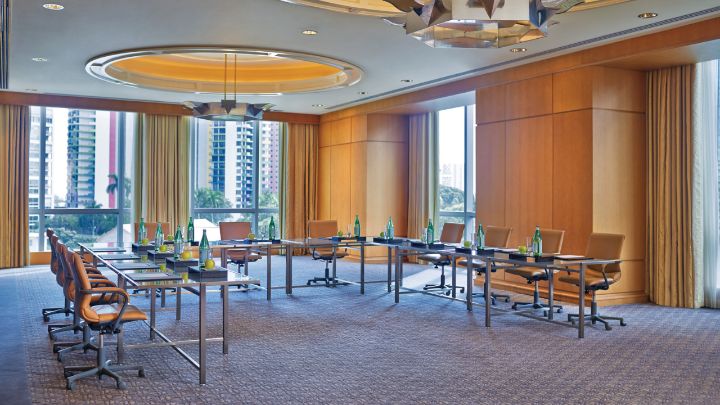 Feel confident with the Hotel's 24-hour audiovisual support, along with multilingual assistance provided by experienced event planners and concierge staff.
Unending Vistas
Behold sweeping city views from a spectacular wall of windows.
Elegantly Versatile
Host business seminars or intimate weddings for up to 80 guests.
Always Connected
Your guests will appreciate the convenience of wireless Internet access.
Seating
Classroom
Hollow Square
U-shape
Theatre
Reception
Banquet rounds
Conference/Boardroom
Classroom with rear screen
Banquet with rear screen

60
36
36
100
100
80
36
48
60

Room Features
Pre-function space and wired or wireless Internet access available.

Location
SIXTH FLOOR
Size
Area
Dimensions
Height

102 m2 (1100 sq.ft.)
14.6 x 7 m (48 x 23 ft.)
3.7 m (12 ft.)

Actual clearance height is 8.5 feet (2.6 metres).