Function Rooms
Brickell Key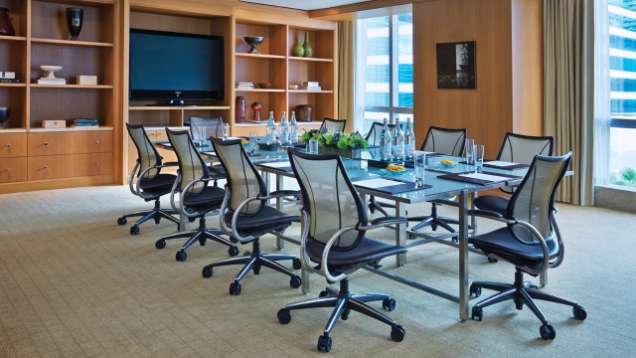 A sophisticated space, the Brickell Key Room is ideal for executive meetings and high-level private negotiations.
Bright and Airy
Welcome in ample sunlight and views of Miami city and partial view of Biscayne Bay.
Elegantly Versatile
A contemporary décor — with executive-style boardroom chairs — sets an ideal stage for intimate events.
Always Connected
Use the 63-inch (106-centimetre) plasma screen HDTV for video conferences.
Seating
Conference/Boardroom
Banquet rounds
Classroom
Theatre
U-shape
Hollow Square
Reception

18
16
18
38
15
18
35

Occupancy
Up to 16 guest
Room Features
Wired or wireless, high-speed e-mail and Internet access

Location
SIXTH FLOOR
Size
Area
Dimensions
Height

49 m2 (525 sq.ft.)
9.4 x 6.4 m (21 x 25 ft.)
2.9 m (9.5 ft.)