Stay Longer – Third Night Free
Receive a complimentary third night with every two consecutive paid nights, including...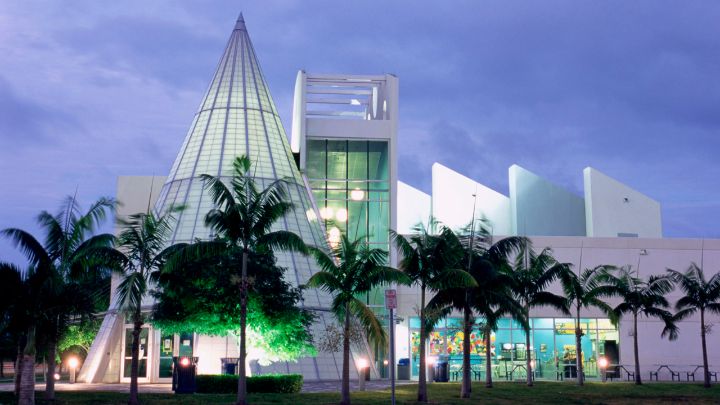 General information
Often described as the gateway to Latin America, Miami is an intriguing blend of American, Latin American and Caribbean cultures. A long-established hub of international commerce, it has become a centre of global financial services and a crossroads where Europe and the Americas meet. The flamboyant city's glamour is supported by dynamic nightlife, a thriving arts scene and glittering skylines. Miles of dazzling white beaches, a subtropical climate and a vast array of recreational activities add to its year-round allure. The calm waters of Biscayne Bay separate Miami from Miami Beach and the tranquillity of Key Biscayne. Visitors to Miami – widely considered one of America's most happening cities – can work hard, play hard or relax in the sun.
Seasonal highlights
February
World-renowned chefs and internationally acclaimed vintners gather for the South Beach Wine and Food Festival. Experience cooking demonstrations, wine seminars, educational discussions and tastings.


Boat lovers meet at the Miami Beach Convention Center to find more than 2,300 of the world's leading marine industry manufacturers displaying the newest powerboats, engines and accessories.


March
If you want a touch of Cuba, come to Carnival Miami, which takes place in early March. This nine-day festival includes Carnival Night concerts at the Orange Bowl and jazz concerts. A cooking contest known as the Calle Ocho Festival is the culmination of Carnival Miami.

The Sony Ericcson Open – The tennis world meets in Key Biscayne to watch the top rated pros. This is the only combined 12-day Tennis Masters Series event on the ATP and WTA Tour calendar - 96 men and 96 women in singles competition and 32 men's teams and 32 women's teams in doubles action.


The 2007 World Golf Championships – Between March 20 and 25, golf elite from around the world will gather in Doral, Florida, for one of the PGA Tour's most challenging tournaments.

May
The International Hispanic Theater Festival hits Miami and the Beaches.

June
The South Florida Boat Show features the newest boats on the market.

July
On July 4th, Miami celebrates with a bang all along the waterways. The best spots to take it all in are Bayside Marketplace and Key Biscayne Beach. Or you can enjoy a free concert on the beach by the Florida Philharmonic Orchestra, on Ocean Drive and 10th Street in South Beach.

August
This August, enjoy fabulous fixed-price lunches and dinners at some of Miami's finest restaurants, during the annual Miami Spice restaurant month.

October
The Fort Lauderdale International Film Festival, which reaches from Boca Raton to Miami, is a competitive festival showcasing independent cinema from around the world.

November
Literary types will appreciate the Miami Book Fair, held during the second week of November. It is among the most well-attended book fairs in the United States, with hundreds of nationally known writers joining publishers and visitors.
Witness the future of transportation at the Annual South Florida International Auto Show.

December – January
Art Basel runs annually at the beginning of December on Miami Beach, showcasing art from around the globe and from local artists.

Santa's Enchanted Forest brings the spirit of the holidays to Miami from December through January. It is the world's largest Christmas theme park and free carnival, located at SW 40th Street (Bird Road) and State Road 826 (Palmetto Expressway).
A lush ecosystem that supports hundreds of species of animals and birds, including alligators, crocodiles, manatees, turtles and bald eagles. Get a closer look via a boat tour, air boat or helicopter ride.
Quick Reference
Time zone
GMT -5 hours
Eastern Standard Time
Language(s) spoken
English is the primary language, while Spanish is widely spoken.
Electrical system
Local voltage is 110 to 120 volts AC. Adapters available; please request through the Concierge.
Shopping hours
Monday to Saturday:
10:00 am to 9:00 pm
Sunday:
11:00am to 6:00pm
Working hours
Monday to Friday:
8:30 am to 6:00 pm