My Four Seasons
Courtyard Garden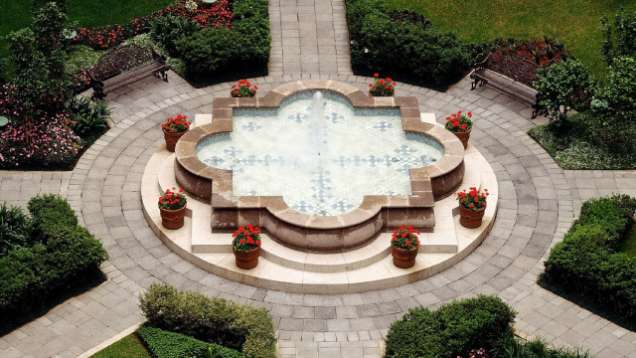 The energetic pulse of Mexico City hums constant, making the formal inner courtyard at Four Seasons Mexico City even more of a gem: a peaceful refuge from the bustling city beyond. Fringed by a European-style facade, the grounds were inspired by nearby Chapultepec Castle, once a Presidential palace and sacred site for the Aztecs.

A central fountain anchors the lawn, whose lush flower beds have been tended by Cornelio the gardener since the hotel opened. A wealth of varieties--from roses, lilies, and azaleas to New Guinea Impatiens and orchids--bloom throughout the Four Seasons. You'll also find fragrant citrus trees (lime, lemon, orange, grapefruit and tangerine) in addition to coffee and banana plants that flourish in the D.F.'s year-round sun. Exclusive art completes the space, with installations from Jose Luis Cuevas, a widely acclaimed modernist painter and sculptor.

The best way to take it all in? Outdoor seating is arranged on the patios of both Fifty Mils and Pan Dulce. (Don't miss our signature Champagne Lunch, a Sunday institution with unlimited Louis Perdrier or Taittinger bubbly). And since many of our guest rooms and suites offer courtyard views, simply open your window and breathe in the fragrant aire fresco.

Other Four Seasons Stories