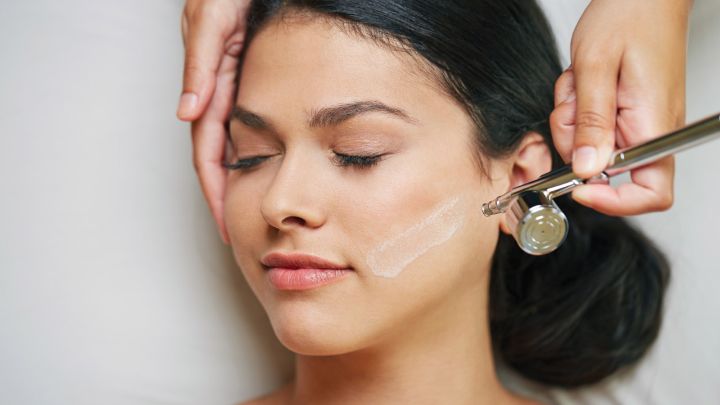 All About You
This full-body massage uses gentle pressure and long, flowing strokes to relieve tension. You'll leave feeling stress-free and thoroughly calmed.

Chilled Out Shoulders
This relaxing light-to-medium pressure massage is designed to focus on the head, neck and shoulders using Swedish massage and pressure-point techniques.

Nail It Manicure
A classic spa manicure with papaya and pineapple products to promote soft hands and shiny nails, a nail polish shade of your choice is applied before professionals expertly shape, buff and polish your nails.

Light Feet Pedicure
A classic spa pedicure that utilizes citrus-infused products to soften and smooth your feet. Finish with your selection of nail polish - a fun colour for pool days or a softer shade for a night out.

Father and Son Time
Make time for the boys to spa, Marrakech-style. This treatment allows father and son to experience both a Hammam and Chill Out Shoulder Massage together.

My Mother and I
The perfect excuse for a bit of quality mother/daughter time, you'll experience the soothing Chill Out Shoulder Massage, followed by our Beauty in a Flash facial. Finish with your choice of either a mini-manicure or -pedicure.

Note: Teen treatments are for guests aged 12 to 19 years. In order to maintain a safe and relaxing atmosphere, we ask that teen spa goers ensure that their parent or guardian signs a waiver before undergoing any treatments.


Note: Prices and treatments are subject to change without notice. Treatments are available in-room for an additional 40 percent. We suggest that you arrive 20 minutes prior to your appointment time in order to enjoy our facilities, including steam rooms, saunas, the relaxation rooms and gardens with complimentary refreshments. Should you wish to cancel or reschedule, please advise us at least four (4) hours prior to your appointment time in order to avoid a 100% cancellation fee.