My Four Seasons
Below Sea Level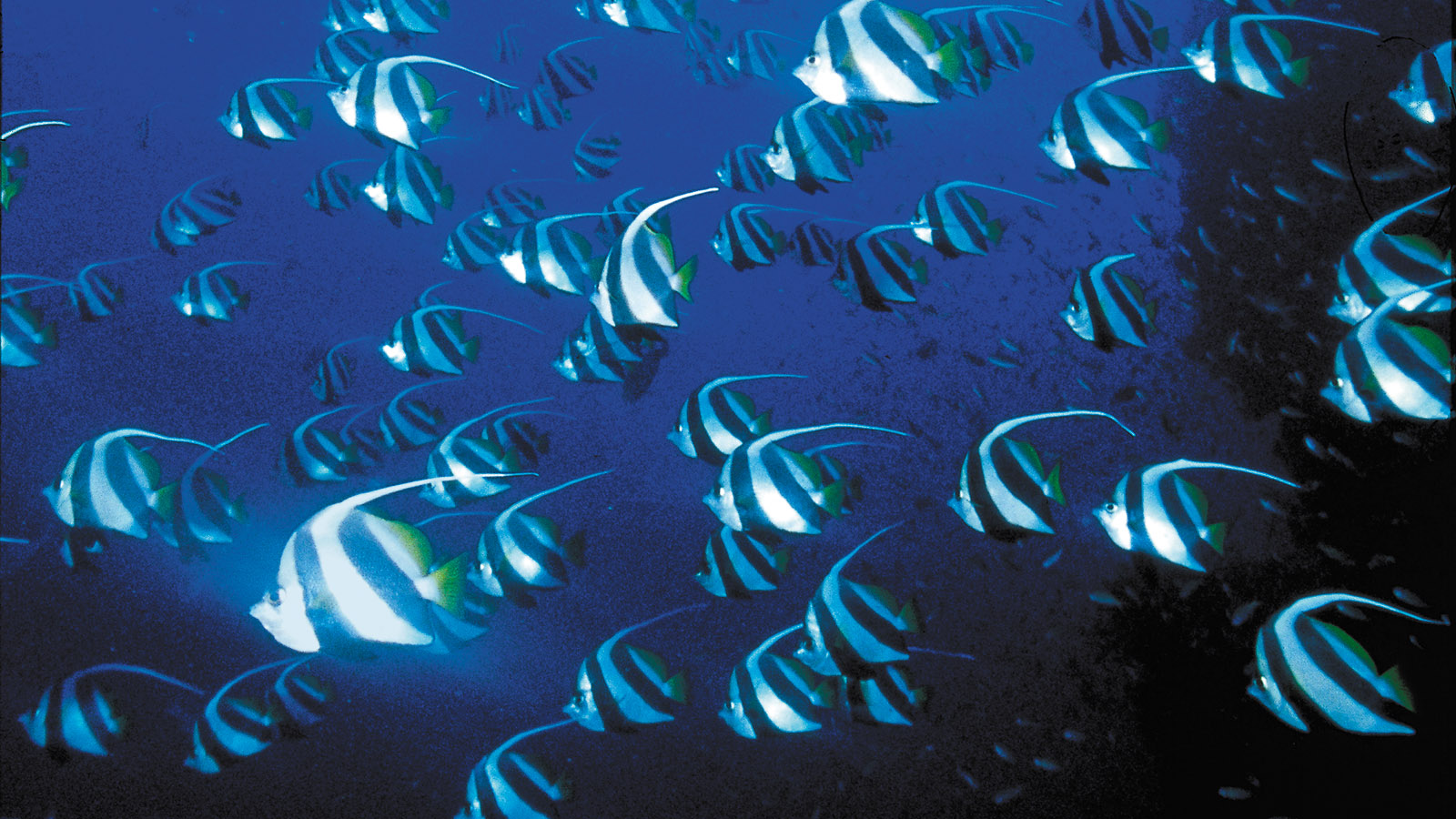 Looking out at the rugged, red lava cliffs and pale golden sands of Manele Bay, one could be forgiven for thinking this is as good as it gets. But below the surface of those crystalline waters there's an equally transfixing landscape. Here in Lanai, visitors can dive down and explore it for themselves.

Supporting a rich aquatic ecosystem, the waters off our island literally teem with fish so colourful they seem unreal, as well as vibrant corals and dramatic lava formations. Whether you're seeking the chance to swim nose-to-nose with indigenous bandit angelfish, go out in search of Hawaiian green sea turtles, or frolic with spinner dolphins – named for the way they spin as they jump out of the water – Lanai's beautiful waters offer once-in-a-lifetime encounters for divers of all levels.

Beginners can "get their feet wet" with a one-tank introductory beach dive in the calm, protected pools of Hulopo'e Bay, a marine reserve just steps away from the Resort, or try diving without the tank with a SNUBA introduction. Just like it sounds, SNUBA combines the best of snorkelling and scuba diving – you get to explore Hulopo'e's volcanic tide pools unencumbered as your tank floats on the water's surface, connected to you by a 20-foot (6-metre) air line.

Experienced divers can choose from more than 30 incredible dive sites around the island. The world-renowned Cathedrals dive features a deep lava tube with several chambers and passageways you can explore in a peaceful, cathedral-like setting. Or try an exhilarating drift dive and ride a current to experience a sensation similar to flying.

Whatever your experience level, no visit to Lanai is complete without a trip to the unbelievable world under the sea.