My Four Seasons
Preserving Paradise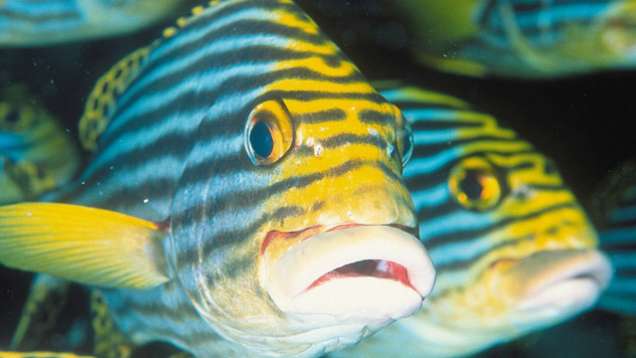 If you're anything like the thousands of other visitors who visit the Maldives each year, you'll leave with a profound love of its unique natural ecosystem. But keeping it in its pristine state isn't easy. Which is why guests at Four Seasons Resort Maldives at Landaa Giraavaru get to witness firsthand our efforts to help keep the Maldives so special—both above and below water—that makes the Maldives the paradise it is.

Most of which, of course, is water. The nation's 26 atolls are comprised of 1,190 islands, with 80% of the land less than one metre above sea level. And the other 89,100 square kilometres is pure water. The surrounding sea, and particularly our native Baa Atoll, is favoured by divers, snorkellers and fisherman for its abundance of natural life. Miles of delicate coral reefs, schools of colourful fish and majestic manta rays all make their home here. So precious is the habitat that UNESCO recently declared the Baa Atoll to be the Maldives only World Biosphere Reserve.

This historic designation is thanks in no small part to the team of marine biologists on staff who advise on environmentally friendly practices and to educate guests and staff about marine life. In addition to preservation efforts, our marine biologists provide presentations on land and will happily escort you on naturalist snorkelling expeditions.

They also help run Landaa Giraavaru's Marine Discovery Centre. An interactive research and education centre, the MDC uses multi-language touch screen video kiosks, dramatic photography, exhibition boards, educational talks, life-size models and interaction with marine biologists to educate its visitors about the local marine ecosystem and the Resort's efforts to conserve it.

One such project is called Reefscapers, a coral propagation project and one of the most successful of its kind in the world. Having transplanted over 120,000 fragments of coral between 2005 and 2010 alone, it is hoped that the project's ground-breaking clone selection research will one day lay the foundation for the worldwide use of coral frames to protect reefs against global warming. Which will help visitors enjoy the majesty of the Maldives for generations to come.

more four seasons stories