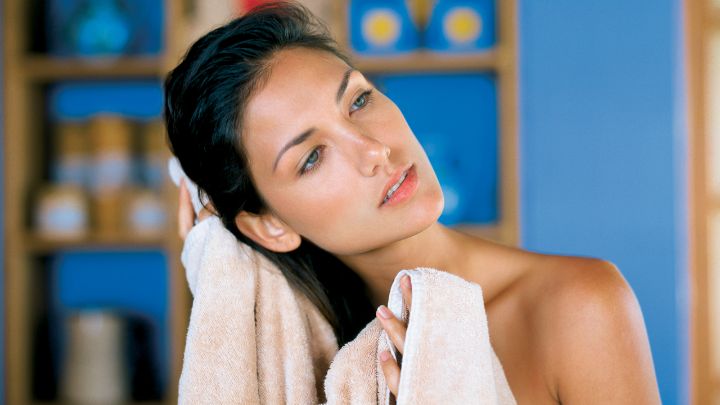 Indulge in soothing hair treatments with traditional oil blends, pampering hand and foot treatments, full hairdressing, and waxing and threading services. Please contact the Spa for details.
Men's and ladies' aesthetic services, including barber services, are available at the Spa. Hair treatments using traditional oils restore lustre and colour – perfect for hair and scalp conditioning. Manicures and pedicures include a sea-salt scrub and hand or foot massage with ocean lotion.
Free Flow
Free the secret to lustrous hair with nourishing neem oil and a mesmerising Indian Head Massage to encourage the flow of nutrients to the hair follicles.
Gigartina Deep Conditioning Treatment
An intense mineral-boost direct to the hair, roots and scalp. With wild gigartina sea gel for maximum silkiness and strength.
Shallow Waters
An instant fix for nails including a cut, file and polish or buff. Gel nail polish available.
Deep Sea Manicure
With nourishing seaweed soak, brightening mask, organic cuticle care and massage. Add polish if you so choose.
Deep Sea Pedicure
With mineral-rich foot soak, seaweed scrub, organic cuticle care and reflexology. Add polish if you so choose.
Threading/Waxing
Eyebrows – 15 minutes – USD 30
Upper Lip – 15 minutes – USD 30
Body Sugaring
Discover the benefits of hair removal and skin clarification with Smoother™: a revolutionary, virtually pain-free system that uses an all-natural sugar paste to remove hair at the root, increase softness, unclog pores, eliminate ingrown hairs and remove dead skin cells.
Suitable for all skin and hair types, it leaves legs, face and body silky smooth, visibly clear and sunshine ready.
Body Sugaring for Hair Removal removes hairs as short as 1.5 mm. It is non-invasive and virtually pain free, safe on psoriasis, eczema and varicose veins.
Full Arm – 60 minutes – USD 100
Full Leg – 60 minutes – USD 100
Half Leg – 45 minutes – USD 50
Underarm – 15 minutes – USD 40
Bikini – 45 minutes – USD 75
Brazilian – 60 minutes – USD 100
Back – 60 minutes – USD 100
Please note: Prices and treatments are subject to change without notice. Prices will be subject to 23.2% combined taxes and services charges.