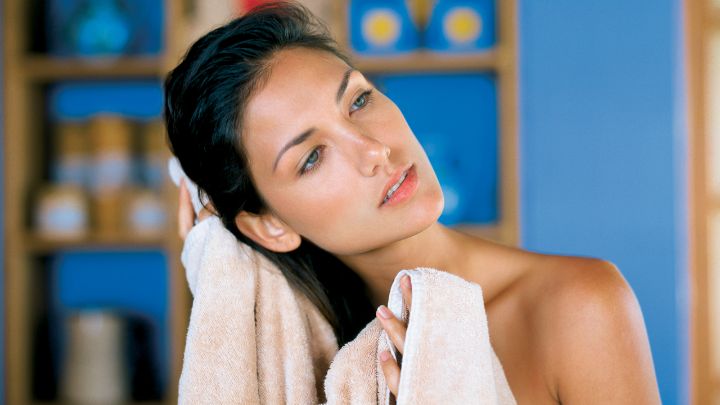 Indulge in soothing hair treatments with traditional oil blends, pampering hand and foot treatments, full hairdressing, and waxing and threading services. Please contact the Spa for details.
Men's and ladies' aesthetic services, including barber services, are available at the Spa. Hair treatments using traditional oils restore lustre and colour – perfect for hair and scalp conditioning. Manicures and pedicures include a sea-salt scrub and hand or foot massage with ocean lotion.
Sodashi hair and scalp conditioning treatment
With warm aromatic foot compresses applied to the feet and a rich Sodashi Scalp Mud massaged over the scalp, this treatment relieves pressure and tension from top to toe. When left on the hair, the mud mask deeply nourishes the scalp and leaves hair silky, shiny and strengthened.
Indian hair oil treatment
Unlock the secret to healthy, lustrous hair with this intense conditioning treatment that combines a deep scalp massage with therapeutic and nourishing hair oil to maximize hair health and shine. While hair is cocooned in warm, moist towels, a hand massage completes the experience.
Sodashi gentle touch manicure
This nurturing treatment starts with warm aromatic compresses and is followed with Sodashi's Jojoba Bead Exfoliation. In addition to a cuticle shape and nail file, buff and polish, a deeply nourishing hand mask and soothing massage will leave even the hardest-working hands feeling soft and replenished.
Sodashi soothing pedicure
In addition to a cuticle shape and nail file, buff and polish, this indulgent pedicure includes Sodashi's Himalayan Salt Polish to refresh the skin and stimulate circulation, a nourishing foot mask and a relaxing massage with Sodashi's mint foot cream.
Nail Maintenance
A quick fix for nails including a cut, file, and polish or buff.
Gel Nail Polish
Accentuate your natural beauty with the addition of expertly crafted gel nails.
Waxing services
Eyebrow threading
15 minutes – USD 30
Full leg wax
60 minutes – USD 100
Half leg wax
30 minutes – USD 50
Underarm wax
15 minutes – USD 40
Bikini wax
45 minutes – USD 75
Upper lip wax
15 minutes – USD 30
Brazilian wax
60 minutes – USD 100
Additional waxing treatments are available on request.
Hairdressing services
Cut and blow dry (women)
60 minutes – From USD 80
Cut and style (men)
45 minutes – From USD 45
Shampoo and blow dry, short hair
45 minutes – USD 80
Shampoo and blow dry, long hair
60 minutes – USD 120
Please note: Prices and treatments are subject to change without notice. Prices will be subject to 23.2% combined taxes and services charges.