My Four Seasons
Diving to Victory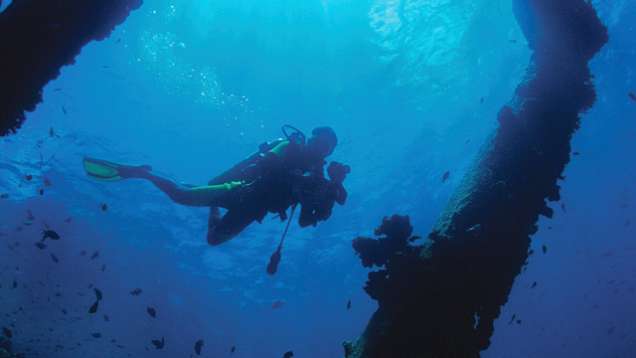 The waters that surround the Maldives boast a world of breathtaking coral and enchanting marine life. But if you're interested in diving to more man-made environments, you can arrange for Four Seasons Explorer to head straight for the North Male Atoll and investigate the harsh beauty of Maldives Victory Wreck.

Hidden beneath 35 metres of warm, crystal clear water, sits the 110-metre cargo ship dubbed the Victory. This ill-fated Singaporean freighter ran aground in 1981 as it was carting a load of goods to the islands, primarily for the use of visiting tourists. Fortunately, no one was hurt in the wreck and it now provides an excellent diving site unlike any other.

Three decades since it went under, the ship is now covered in beautiful coral. Once you reach it, you can investigate the length of the deck, where you're bound to find large puffers, batfish and schools of fusiliers. It would be no surprise to find a sea turtle or two as well as you nose around the ship's stern and still-intact wheelhouse.

The dive is a history-rich wonderland for advanced divers, but with Four Seasons Explorer's on-board PADI 5-Star Dive Centre, every guest of any skill level is welcome get their feet wet. So if you're not up to Victory level yet, there's no better place to hone your skills than aboard Four Seasons Explorer.