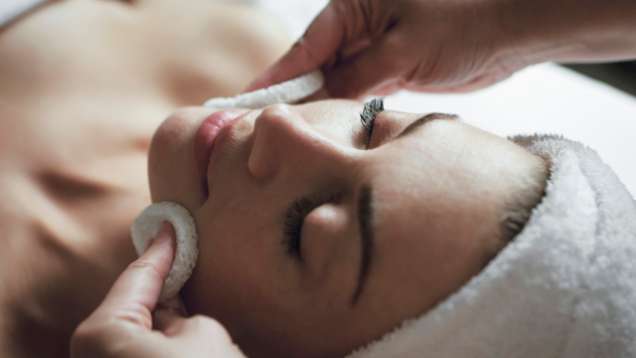 Exclusive Diamond Facial
This advanced anti-aging uses the active ingredients of Natura Bissē Diamond Collection to increase cryogenic effects such as firming. A signature lifting massage boosts the skin's vitality and energy while the use of cold stones refreshes the complexion and stimulates the circulation.
Intraceuticals Infusions
Using oxygen under pressure and cutting edge hyaluronic acid technology, this unique skin therapy delivers targeted skin serums to deeply hydrate the skin and tackle the most common skin concerns. Our therapist will help you choose from Rejuvenate or Opulence infusion to help deeply hydrate or purify your skin, and combined it with Atoxelene that works together for an ultimate result.
Telomerase DNA Facial
This innovative facial treatment effectively reverses premature aging by activating an important enzyme called Telomerase that protects the tips of chromosomes. Scientifically tested and confirmed, replacing this enzyme of youth can prolong cell life, leaving the skin with a fresher, smoother and more radiant look.
Diamond Brightening Facial
Inspired by the whitening technology of Natura Bissē Diamond Collection, this brightening facial utilizes Alpha Hydroxy Acids (AHAs) combined with carboxitherapy, deeply renewing the skin. The application of a powerful anti-spot concentrate promotes the elimination of hyper pigmentation, further reduces dark spots of different sizes and intensity. It also helps to clear skin congestion, leaving you with a new glow.
Organic Rose Facial
Nurturing with the Organic Pharmacy's formula, this deep hydrating facial combines powerful masks that are designed to boost and nourish the skin. Also, rose quartz crystals are used to awaken the lymphatic system, while an acupressure massage firms and tones tired facial muscles. You will leave with skin that feels restored and enriched with organic goodness.
75 Minutes
MOP 1,380 - 1,580
Call (853) 8112-8080
Note:
Prices are subject to a 10% service charge and 5% government tax.
Weekday (Monday to Thursday), Weekend (Friday to Sunday and Public Holiday).
Prices and treatments are subject to change without notice.