Function Rooms
Peony Ballroom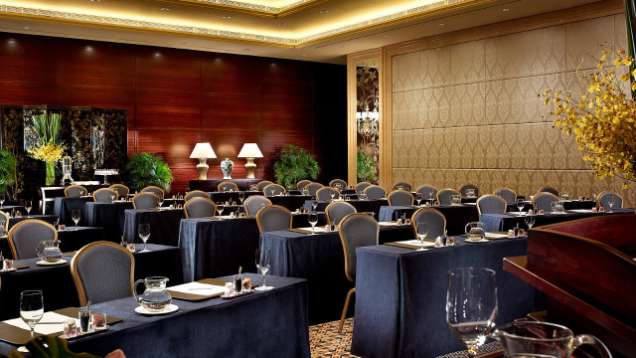 The Peony Ballroom, located on the second floor, includes a pre-function area and is divisible into two smaller rooms for any occasion. It is the perfect setting for social events, meetings or large-scale conferences.
Flexible Layout
With breakout rooms and the ability to be divided into two smaller rooms, the Peony Ballroom adapts to your event.
Linked In
Perfect for business meetings. Enjoy full access to wired or wireless Internet.
Social Space
With a pre-function area for entertaining and reception space for 400, the Peony Ballroom is ideal for social events.
Seating
Classroom
U-shape
Theatre
Reception
Banquet rounds
Cabaret

198
78
400
400
220
90

Room Features
Breakout rooms available
Pre-function space available
Wired or wireless high-speed email and Internet access

Location
SECOND FLOOR
Size
Area
Dimensions
Height

390 m2 (4197 sq.ft.)
26 x 15 m (85.3 x 49.2 ft.)
4.8 m (15.75 ft.)