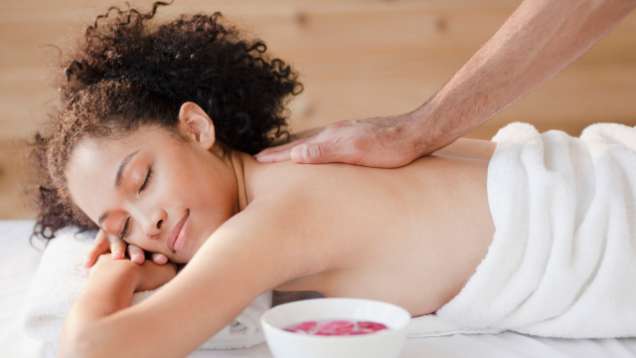 Portuguese Retreat
This retreat, inspired by the most natural and traditional Portuguese ingredients, starts with a natural body scrub using grainy almond and honey to leave your skin smooth and soft. A revitalizing massage with a touch of rose follows, delivering you to total relaxation.
90 Minutes - 215 EUR
90 Minutes
EUR 215
Call (351) 21 384-3005
Tropical Magnolia
Tropical magnolia and exclusive Sodashi products are used in this treatment, which starts with a foot ritual and continues with a deep full-body massage. A nourishing and emotionally uplifting experience, the massage includes stretching, effleurage, deep strokes, rocking movements and the activation of facial pressure points.
90 Minutes - 235 EUR
110 Minutes - 290 EUR
90 - 110 Minutes
EUR 235 - 290
Call (351) 21 384-3005
Symphony Massage
Experience a moment of pure indulgence by having a genuine synchronised four-hands massage, where you can be immersed in complete relaxation. This unique signature treatment will leave your body feeling soothed and relaxed, while it restores and balances your mind.
90 Minutes - 350 EUR
90 Minutes
EUR 350
Call (351) 21 384-3005
Note: Prices and treatments are subject to change without notice.