Function Rooms
Vasco da Gama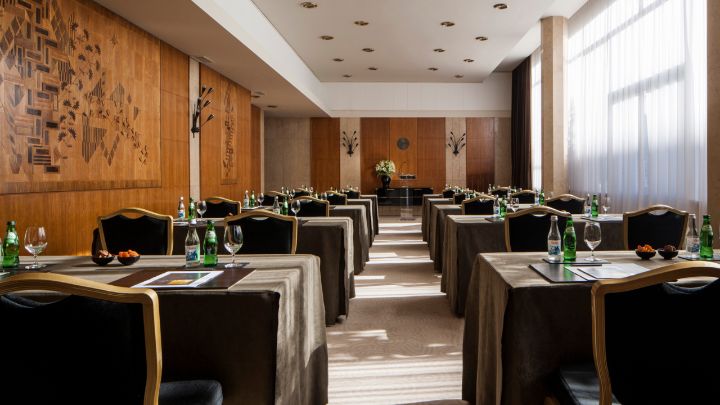 Ideal for small conferences, private luncheons and dinner, this wood-paneled, lobby level room offers direct street access.
Why You'll Love It
Décor
This room is decorated with marquetry wood panels by Fred Kardofle.
Flexible Seating
Seating up to 90 guests, this room is ideal for small conferences, private luncheons and dinners or video conferences.
Lighting
This space fills with natural sunlight.
Room Details
Seating
Classroom
Hollow Square
U-shape
Theatre
Reception
Banquet rounds
Conference/Boardroom

54
48
45
90
90
60
42

Occupancy
Up to 90 guests
Location
On the lobby level of the Hotel, adjacent to a gift shop and hospitality desk.
Size
Area
Dimensions
Height

93 m2 (1,001 sq.ft.)
14.8 x 6.3 m (48.4 x 20.7 ft.)
3.8 m (12.5 ft.)

Note: Height shown is actual clearance height.