Function Rooms
The Outdoor Garden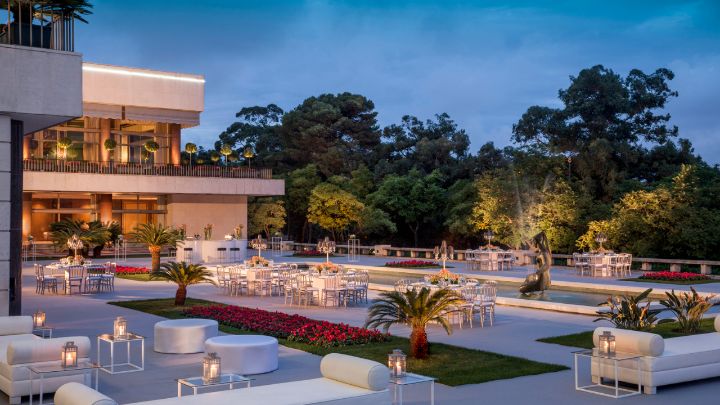 This 1,177-square-metre (12,669-square-foot) outdoor space is a unique al fresco venue right in the heart of the city, across from Eduardo VII Park. It is ideal for a welcome reception, wedding or gala dinner. The outside garden is directly connected with the Pessoa rooms, which can be used in combination or safe back-up should the weather interfere with your event at the last minute.
Why You'll Love It
Stunning Views
Look out over Eduardo VII Park while you talk business and get acquainted.
Flexible Seating
Welcome reception, wedding and gala dinner configurations available.
Room Details
Seating
Reception
Banquet rounds

1000
544

Occupancy
Up to 1,000 guests
Location
On the lower lobby area of the Hotel.
View
Look out over Eduardo VII Park while you talk business and get acquainted.
Size
Area
Dimensions

1,177 m2 (12,669 sq.ft.)
50.3 x 23.4 m (165.1 x 76.8 ft.)