With its century-old tram system and dusky pink evening hues, Lisbon is a monumental city blessed with a feeling of measured serenity. But underneath the brightly tiled exteriors of its traditional azulejos façade is a city bursting with the ideas and initiative of a forward-looking generation.

Lisbon Through Four Seasons Eyes
In our first-ever city guide, we share our insights into how best to enjoy our beloved city. It's the perfect tool to help plan your trip ahead of time, or download the PDF to your iPad and bring it along.

Cascais
Visit this elegant seaside town and see Cabo da Roca, the most westerly point of continental Europe.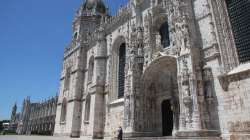 Hieronymite Monastery
This 16th-century, UNESCO-classified monastery was built to celebrate the discovery of the sea route to India. It's considered the most genuine example of Portuguese-style architecture and the most unique contribution to the Renaissance Gothic style.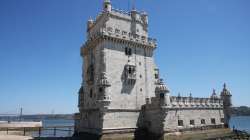 Belém Tower
In an effort to defend the estuary of the Tagus River, the famous, Moorish-influenced Belém Tower was erected in the 15th century and is now a UNESCO World Heritage Site.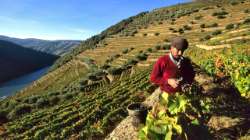 Port Tasting
Discover the tastes of Port, one of world's most beloved dessert wines, produced exclusively in the Douro Valley of Portugal.