Or contact the Spa directly at
+1 (702) 632-5302.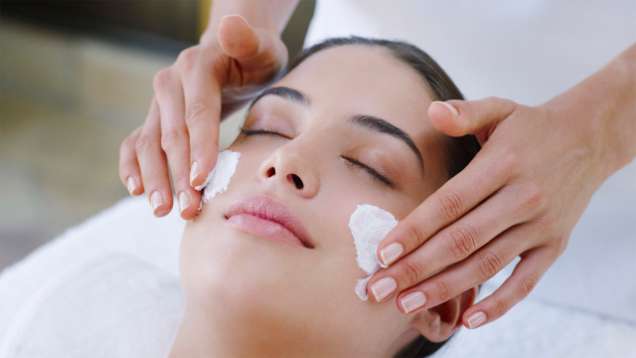 Four Seasons ultimate
intense smoothing | tone restoration
A unique glycolic peel increases oxygen flow, resulting in a visible revitalization of the skin. Enjoy a rejuvenating eye treatment in combination with advanced anti-ageing and lifting massage techniques. The treatment concludes with NuFace's non-surgical facelift, designed to plump the epidermis and reduce the appearance of fine lines and wrinkles.
XMF Wrinkle Repair
wrinkle relaxation | fine-line reduction
After a double exfoliation and thorough deep cleanse, a Pro Youth face massage is performed using massage tools and an intense anti-ageing concentrate designed to relax wrinkles and tighten skin. A warm wax seals in the benefits. A plumping lip treatment is also included.
Youthful hydration
skin-cell regeneration | hydration

This treatment uses a marine alpha-hydroxy acid scrub to resurface skin and sea retinol to boost cellular turnover and skin regeneration, resulting in radiant, glowing skin.
Vitality C
lightening | brightening
Give your skin a boost of energy with 100% pure vitamin C. This antioxidant brightening treatment repairs sun-damaged skin and helps fight the signs of premature ageing.
Oxygen infusion
radiance
Infuse every pore with a blast of pure oxygen. A 25% glycolic acid re-energizes natural cellular functions and eliminates toxins.

Men's Deep Cleansing
cleansing | pore refining
An effervescent seaweed mud mask stimulates the flow of oxygen in the skin. After a moisture application, skin is rejuvenated and has a bright, healthy glow.
Kimberly Parry Organic
firming | hydration

Perfect for those seeking a firming, toning, hydrating facial with anti-ageing benefits, this treatment incorporates the power of the sea and USDA-certified organic ingredients.



Note: Prices and treatments are subject to change without notice.