SPA
Our Newest Treatments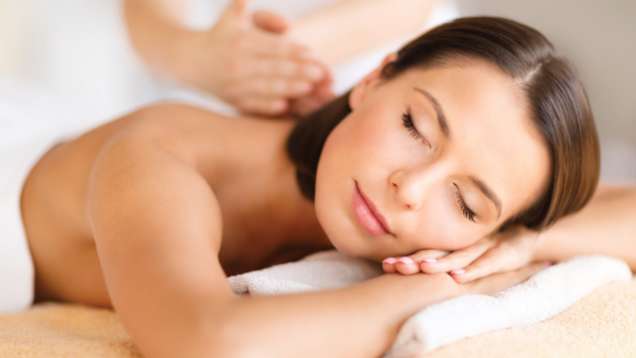 Songkran Celebration
The two-hour Songkran Celebration ritual begins with the cleansing of the feet and hands using a homemade Samui coconut and jasmine rice scrub, including a foot soak with fresh fragrant jasmine blossoms. This is followed by a Samui coconut body scrub made by hand from fresh island coconut to cleanse and rehydrate the skin during what is the hottest time of year. A Siam Fusion massage follows including gentle body stretching, hot Thai herbal poultices and a full-body massage with coconut oil. The treatment concludes with the presentation of a traditional Thai bracelet reminiscent of those given by monks during traditional temple blessing ceremonies.
This treatment will be available from April 1 to April 30, 2015.
Muay Thai Recovery
After a tough Muay Thai training session in our new kickboxing ring , try the Spa's new Muay Thai Recovery treatment to soothe those tired muscles. After some healthy high-protein snacks to replace lost energy, relax with a stimulating Thai herbal steam using ginger, lemongrass, kaffir lime, plai, camphor and turmeric known for their rejuvenating and anti-inflammatory properties. After the steam, your therapist will perform a soothing leg massage in cool water, followed by gentle stretching of the muscles used during your Muay Thai session, focusing on the legs and arms. The Muay Thai Recovery concludes with a full-body massage using essential oils of black pepper, clove and ylang ylang that warm and stimulate the muscles, leaving you feeling refreshed and ready for your next session in the ring.
At Four Seasons Resort Koh Samui's new Bill Bensley-designed Muay Thai training ring, guests can learn the basics of the sport, or perfect their technique with a professional trainer. From individual fitness training sessions to our Muay Thai Adventure Package, there's a class to suit every ability. And this is no ordinary boxing ring – with expansive views of the Gulf of Thailand and the swaying palms below, it's our "ring with a view".
Note: Prices and treatments are subject to change without notice. Prices are subject to 10% service charge and 7% government tax.