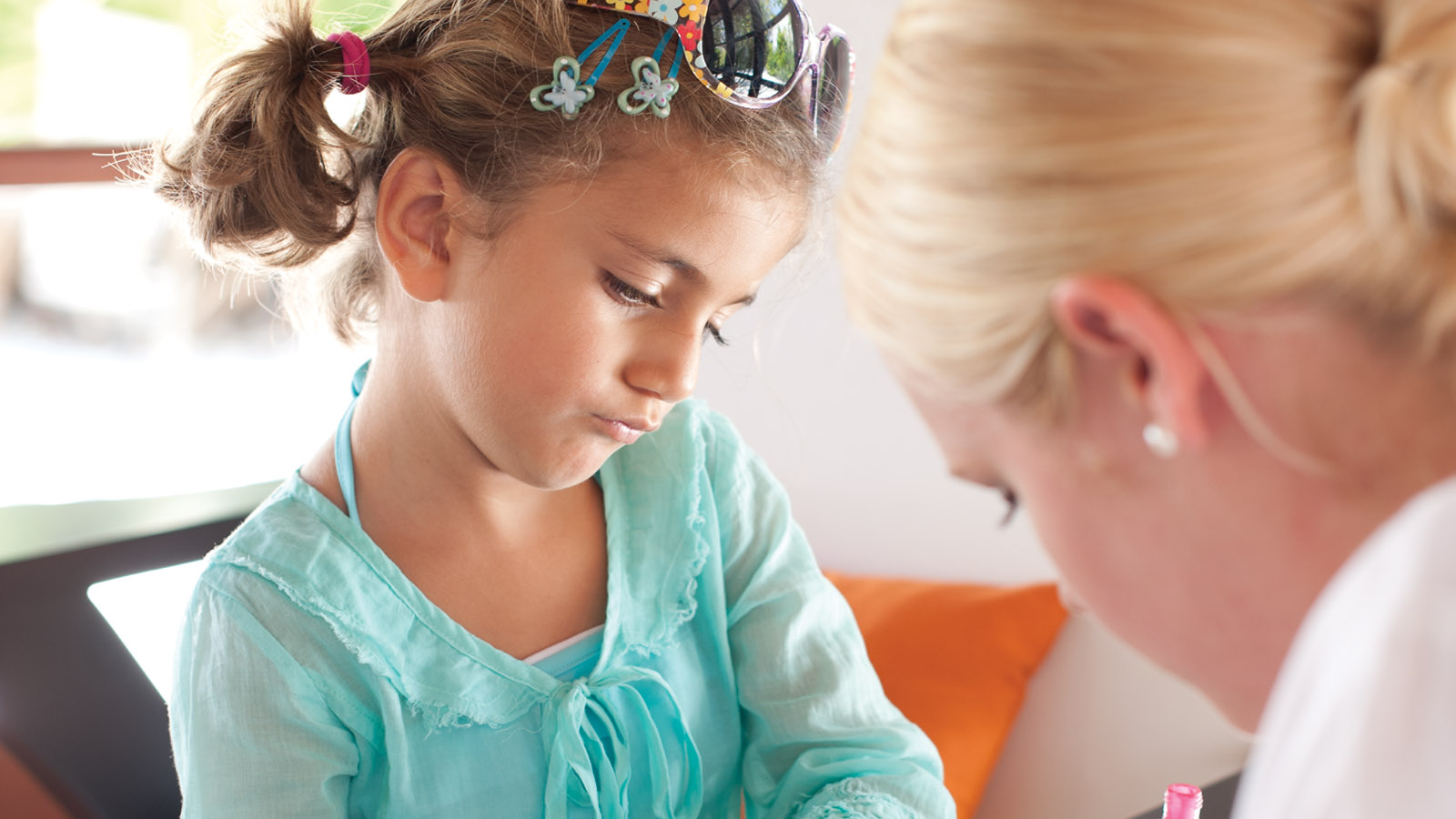 Happy Smile Facial
The team at the Spa understands that teens can be self-conscious about their skin. This gentle, natural facial including a sesame seed and jasmine rice scrub, coconut milk and honey face wash, fresh banana mask and fresh cucumber eye compress, has been formulated especially for teenage skin. A brief consultation and skin analysis will determine areas of concern, and the teen is sure to leave the Spa feeling refreshed, relaxed, and with a fresh, happy smile.

Floating Feet Pedicure
Those little feet can take a beating on holidays with all that running around on the beach. This invigorating experience is guaranteed to leave feet and toes feeling like they're floating on air. A softening warm coconut milk and honey foot soak is followed by an exfoliating coconut and jasmine rice scrub, nail and cuticle conditioning, an energising foot massage, and an application of polish, or nails left au naturel.

Island Princess Manicure
An all-natural manicure made with fresh local Samui coconut, perfect for little island princesses. Combining a coconut milk and honey soak, coconut and jasmine rice hand scrub, nail and cuticle conditioning with a hydrating coconut oil hand massage, the manicure concludes with a polish application or a simple buff and shine.

Natural Samui Coconut Oil Massage
Youngsters relax as they're transported to the coconut islands of paradise with this massage using soothing and nourishing natural local coconut oil. Ideal for dry skin and for ensuring a good night's sleep for those little ones with boundless energy.

Note: All treatments are suitable for children aged 6 years and above. Children age 6 to 11 years old are welcome to enjoy the treatments when accompanied by a parent or guardian. Prices and treatments are subject to change without notice. Prices are subject to 10% service charge and 7% government tax.