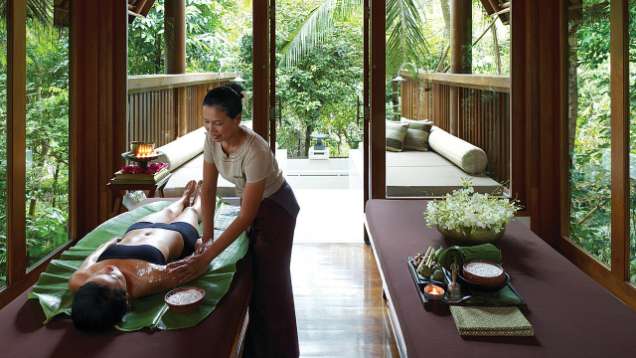 Bliss Scrub
This calming and nurturing experience uses essential oils of rose, jasmine, sandalwood and patchouli, and an application of Body Cream for Glowing Radiance for lasting hydration.

Himalayan Detox Sea Salt Scrub
This uplifting, energising scrub combines essential oils of rose, geranium, alpine lavender, lemongrass and wild juniper, as well as a Vital Energy Mist of jojoba, argan and rosehip oils, and a final application of Vital Energy Oil.

Marine Purifying Scrub
This remineralising, detoxifying scrub uses extracts of sea lavender, omegaplanckton, bioplasma, and a blend of essential oils including patchouli, cedarwood, lavender, frankincense and vetivert, followed by an application of Ku Nye oil.

Note: Prices and treatments are subject to change without notice. Prices are subject to 10% service charge and 7% government tax.