My Four Seasons
A Treatment from the Heavens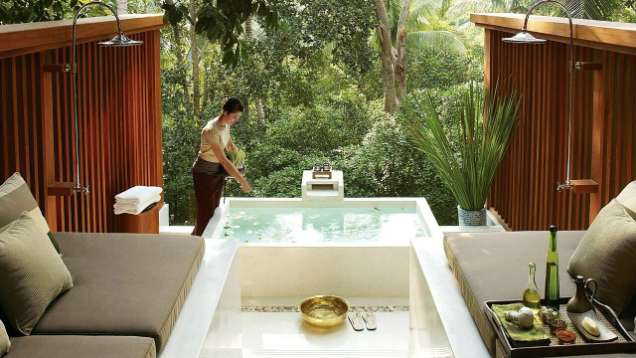 Before your treatment even begins in the Spa at Four Seasons Resort Koh Samui, you'll hear the gentle striking of a special metal bowl and notice the resonant vibrations ring out. This doesn't mean dinner's being served—it's just one of the many celestial themes behind our world-class spa.
The bowl—based around the earth's gravity—is said to bring you into a relaxed and meditative state. After the treatment, you'll hear another bowl to gently prepare the body and mind to leave the spa. It comes from the belief that the water in our cells vibrates at frequencies in relation to the earth, the concept of "singing" bowls has been applied to everything from NASA astronauts to Olympic athletes.
And don't forget the moon: it's also said that lunar energies are so strong that the phase of the moon and its place in the zodiac determine the best times to start something new, care for the body, regenerate the mind or indulge in something special. In this spirit, Four Seasons offers different treatments during the new, waxing, full and waning stages of the moon, maximising the impact of treatments on both body and mind. So when the closing bowl strikes, you'll be in touch with the earth, the moon and everything in between.
Other Four Seasons Stories