Koh Samui combines postcard-perfect beaches and natural scenery, Thai culture, and cuisine with the opportunity to unwind in a tropical paradise. To help plan your next trip, we asked Kantinan Wanna, Chief Concierge at Four Seasons Resort Koh Samui, to share tips for experiencing the very best of Thailand's second largest island.
Sea worthy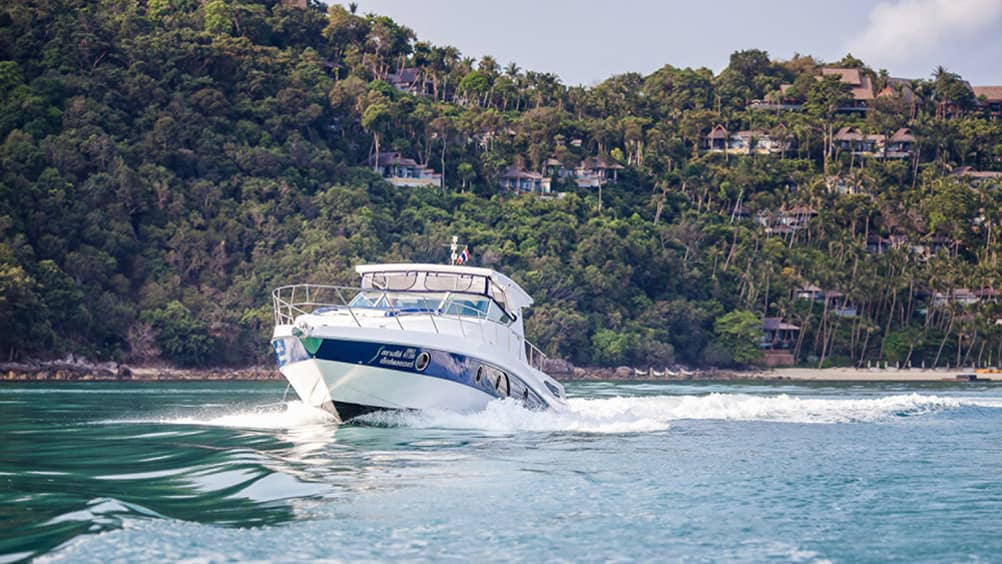 Photography courtesy Four Seasons Hotels and Resorts
Snorkelling, diving and kayaking are justifiably popular in the clear, warm waters of the Gulf of Thailand. You can try all of these while aboard one of the Resort's two boating options. The Sunseeker Cruiser Minor Affair is Koh Samui's most luxurious. Measuring 20 metres in length, it provides comfortable space for up to 12 guests. Alternatively, you can relax on the 12-metre Siam Seas Explorer. Both of these options are perfect for exploring the 40 islands of Ang Thong National Marine Park. Another favourite stop is Koh Phangan, home of the legendary "dance until dawn" full-moon parties.
Off the beaten path
Koh Samui encompasses some 200 square kilometres (125 miles) of white sand beaches, jungle-matted peaks and endless groves of coconut trees. A day trip by private car, arranged by a Concierge, is the perfect way to see it all. Popular stops include waterfalls like 80-metre (260-foot) Na Muang 2, where you can splash in the pools, and the Lad Koh Viewpoint, also known as the Zenith Viewpoint. This is probably one of the easiest-to-reach breathtaking viewpoints on the island.
Buddha's delight
Thailand's rich Buddhist culture is on display all over the island, and Four Seasons Resort Koh Samui has created a unique cultural outing designed to showcase Buddhism's many local faces. During the Buddhism Experience, you'll venture to Wat Phra Yai (home to the golden three-story Big Buddha, a great photo opportunity) and two other temples, Wat Plai Laem and Wat Khunaram.
Beach towns
Chaweng is Koh Samui's liveliest beach-side town, and it's fun to stroll the streets and shop for souvenirs. A perfect pit stop in Chaweng is The Page Restaurant at The Library, where you can enjoy a casual lunch by the beach with great food in stylish surroundings.
Spend a relaxed evening at the fisherman's village of Bophut, a charming, laid-back spot right on the beach, lined with traditional Chinese wooden shophouses. The perfect place for shopping, evening sundowners and quiet dinners, Bophut is home to stylish boutiques, beachfront restaurants, friendly bars and some of the island's best seafood.
Spa experience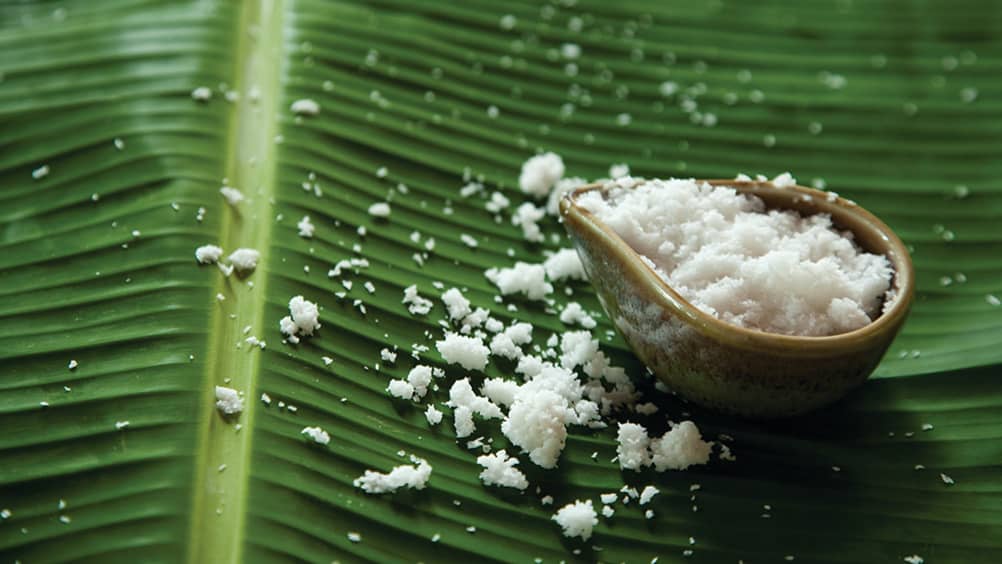 Photography courtesy Four Seasons Hotels and Resorts
For something truly unforgettable, sign up for the Biorhythm Restoring Ritual, the perfect jet lag recovery treatment using 100 percent natural, chemical-free products by Ila at the Resort's Spa, designed to rebalance the body's natural biorhythms and deeply relax the nervous system. This 120-minute treatment begins with a mineral-rich Energy Scrub and Bioenergy Mud Wrap to restore the body's biomagnetic energy field through the release of negative ions. A Kundalini Back Massage using warm poultices and chakra-balancing techniques follows to relax and balance the nervous system. The ritual concludes with a gentle rose oil marma point facial massage to stimulate the flow of energy.
Gourmet dining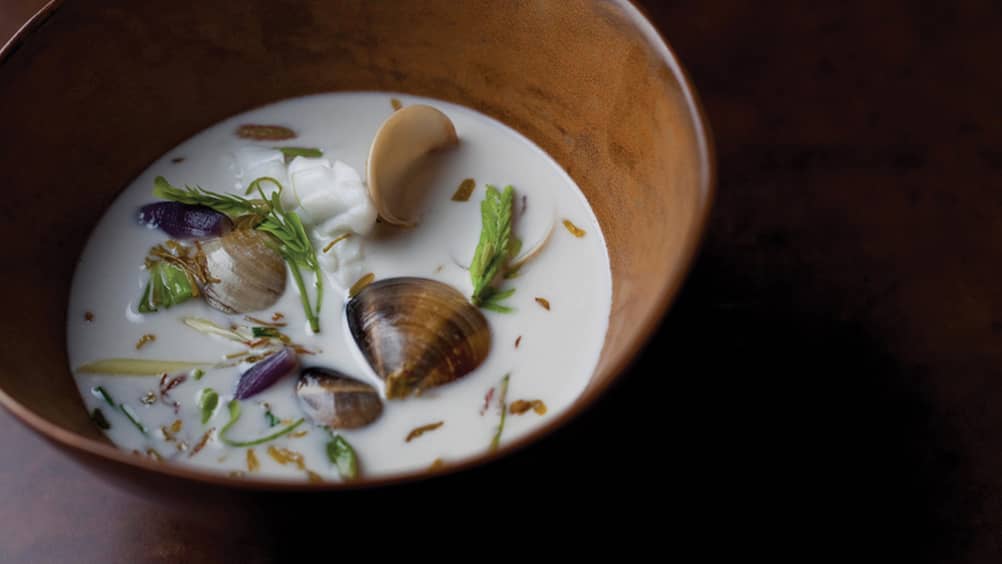 Photography courtesy Four Seasons Hotels and Resorts
Memorable dining abounds within the Resort itself. Fresh seafood is featured at the secluded beachside Pla Pla restaurant, where the pad thai noodles with Samui rock lobster is a must-try dish.
The Resort's KOH Thai Kitchen & Bar delights the most adventurous of food connoisseurs. Calling on the island's local culinary roots, Executive Chef Christopher John Patzold's authentic menu elegantly combines savoury Thai flavours, regionally sourced ingredients and traditional dishes. After enjoying signature dishes such as Tom Kati Talay (coconut soup with seafood, turmeric and lime leaves) or Som Tum Yot Ma Prao (spicy fresh palm heart salad with peanut, dry shrimp), sip a cocktail at the restaurant's adjoining bar where unmatched views of the Gulf of Thailand provide the perfect backdrop.
Grand tour
To savour all the moods and experiences the country has to offer, visit all three Four Seasons properties in Thailand. Start north in mountainous Chiang Mai, Thailand's artistic heart. Next, drive north to the exotic Four Seasons Tented Camp Golden Triangle, an atmospheric tented "elephant camp" in the bamboo jungle. Finish by chilling out in grand style on the beach at Koh Samui.
Four Seasons Resort Koh Samui Thailand