My Four Seasons
The Experience at Koele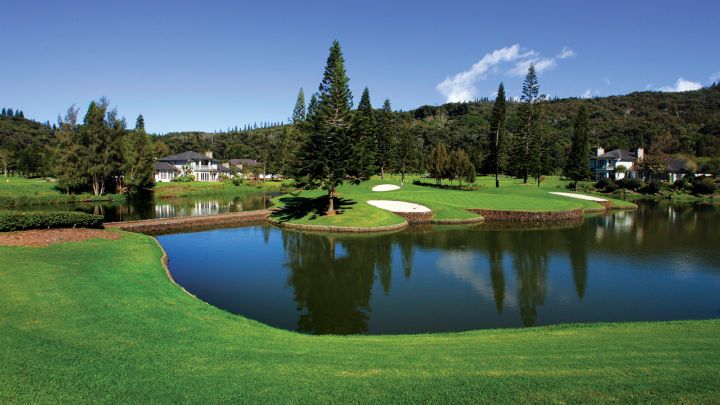 Recognized as one of the best golf courses in Hawaii, the Experience is an aptly named world-class championship course located just a few minutes' walk from Four Seasons Resort Lanai, The Lodge at Koele.

Sporting a decidedly non-Hawaiian feel thanks to its location – it's nestled in the highlands of Lanai and offers a stunning mountain course in a tropical setting – the unique 18-hole course was designed by golf legend Greg Norman and architect Ted Robinson to deliver a memorable game along with breathtaking views of the island.

Players start their round on a plateau nearly 2,000 feet (607 metres) above sea level, where spectacular views of nearby islands Molokai and Maui await. As players weave their way through the front nine holes – which are brimming with wildflowers, trees and more than a few steep valley gorges – the Experience ups the difficulty ante. While every hole challenges, it's at hole 7, where golfers are required to land a picture-perfect par-3 guarded by water, that things get interesting. Hole 8 further tests skills by perching itself in the middle of its own lake, and hole 9 is a feisty and difficult par-5 that features a green shrouded by a tiered waterfall.

The back nine continues to challenge, with impressive mountains, ravines and scenic views enhancing the experience, and wraps up with signature hole 17, where golfers must contend with an astounding 250-foot (76-metre) drop on a 390-yard par-4 with a lake along the right side, and trees and dense shrubs along the left.

As throngs of discerning golfers have come to know, the Experience is a course you won't soon forget.

More Four Seasons Stories